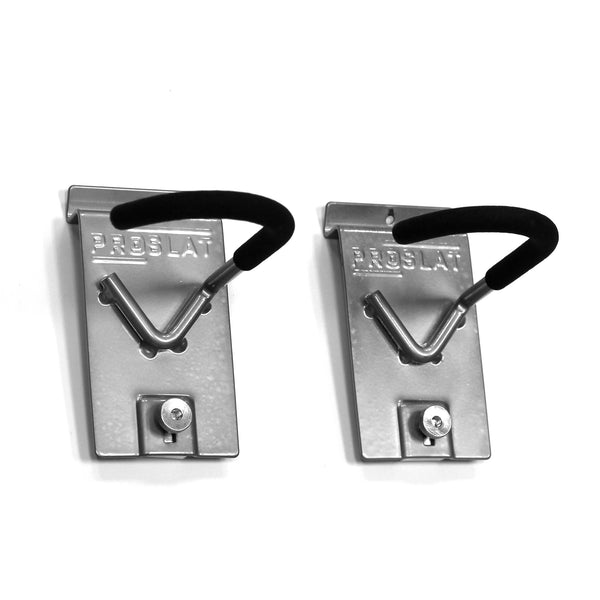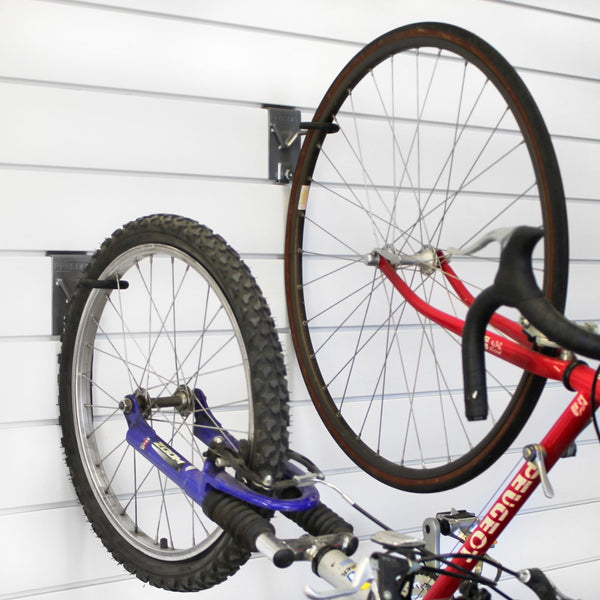 N° d'article : 13028

Le crochet à vélo vertical est idéal pour suspendre des bicyclettes sur les panneaux de rangement Proslat. Fabriqué en acier de haute qualité avec une solide plaque arrière de 2,5 mm d'épaisseur et un crochet de 8 mm de diamètre pour plus de solidité.

L'ensemble comprend :
2 x Crochet à vélo vertical
Conçu pour s'accrocher exclusivement sur les panneaux de rangement Proslat
Capacité de charge de 40 lb (18 kg)
Idéal pour accrocher des vélos verticalement
Acier de haute qualité. Fini poudre électrostatique de couleur argent pour une meilleure résistance
Facile à accrocher et à nettoyer
Bike Hook
The bike hook radius should be a bit larger to accommodate all tire width. It varies a lot in the mountain bike business...It also slide sideways. The way to tighten the mechanism should be a wing nut type to better secure the hook. The knurl is to soft and the radius is to small for a good grip.
This would apply to all hook.
Bike Hook
They work really well! 👍🏻