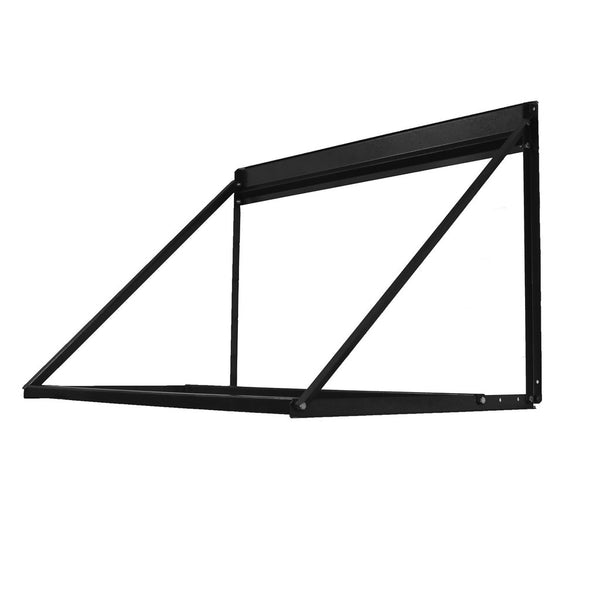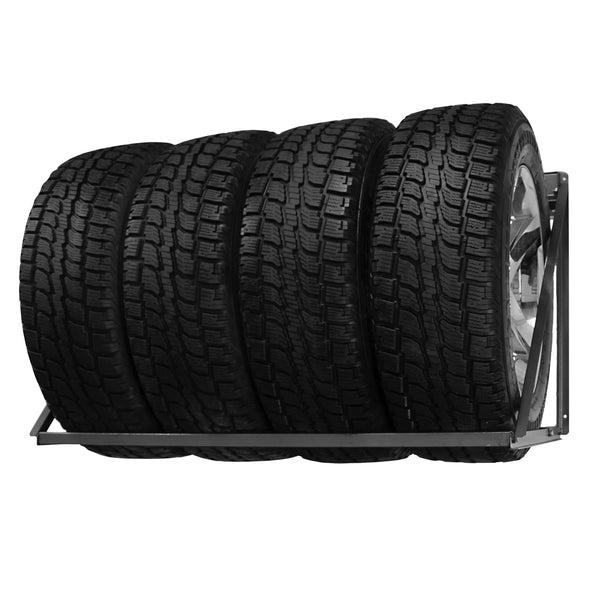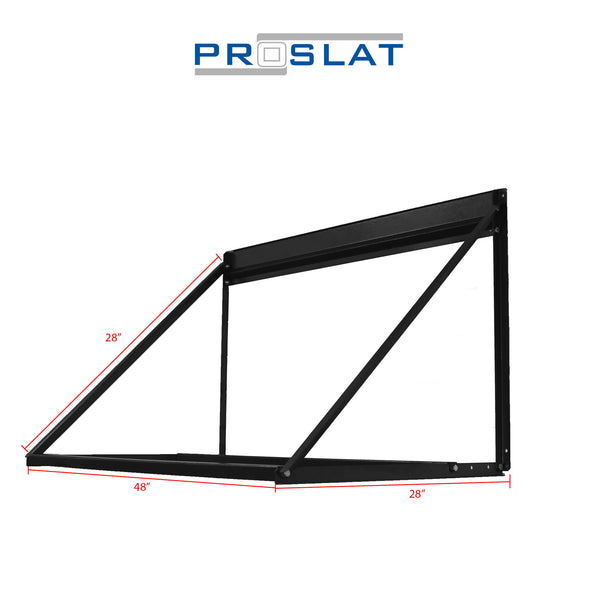 N° d'article : 10026
Vente du printemps – Pour un temps limité, économisez 30$!

Le support à pneu de Proslat vous offre une solution pratique pour vous aider à ranger vos pneus et vos jantes. Fabriqué d'acier robuste, ce support mural sécuritaire a été testé pour supporter un poids maximal de 350 lb (158 kg). Il peut contenir 4 pneus avec roues de 11,5 po de largeur.


Comprenant :
Support à pneus de 4 pi (1,22 m)

Quincaillerie et instructions
Peut être installé directement dans les montants muraux

Capacité de charge de 350 lb lorsqu'il est installé dans les montants muraux.

Acier de première qualité au fini poudre électrostatique pour une meilleure résistance

Peinture cuite résistante à la corrosion et au fini martelé

Peut contenir 4 pneus avec roues de 11,5 po de largeur
Assemblage requis.

Dimensions : 49.5 x 28 x 28 po (L x H x P)
Excellent Product
The tire rack is excellent and customer service at Proslat is top notch!
Hi Joe,
Thank you for your kind feedback, this means a lot to us.
The Proslat Team,
Very practice
Amazing design, very practical and easy to install
Easy to install, light weight and fits great on the Proslat wall system
Very sturdy, works brilliantly with Proslat panels
On a whim I tried the Proslat wall panels and was impressed so much that I covered the entire insides of a 22x26 garage. The rack itself is well made and quite easy to put together, which makes up a little for the rather basic instructions. It is quite heavy and holds up its intended load very well. It has 4 SUV tyres on Proslat wall panels (it also comes with all the hardware to install onto studs directly). I would definitely recommend this product especially if you have the Proslat panels, which I cannot recommend enough!! I will be getting one more to hold the car's spare tyres.