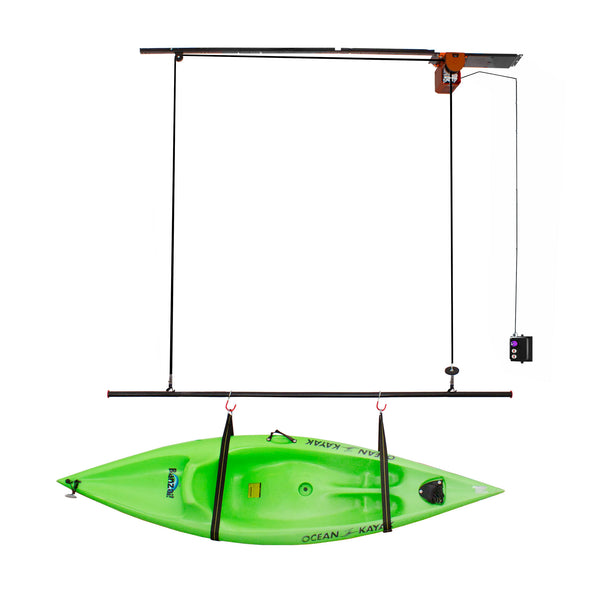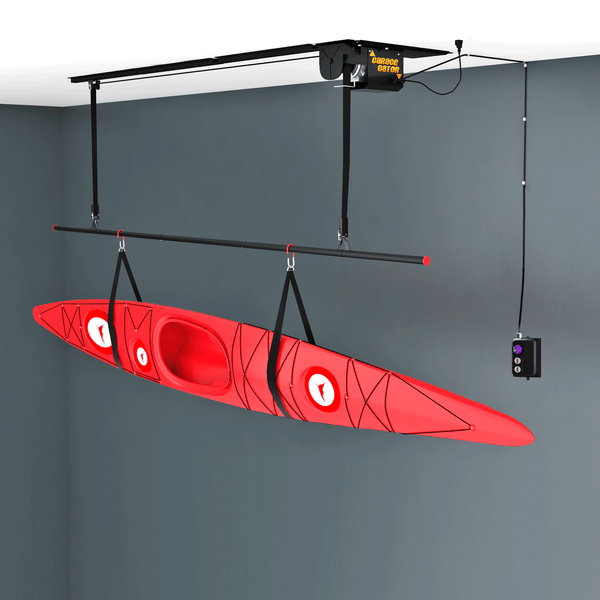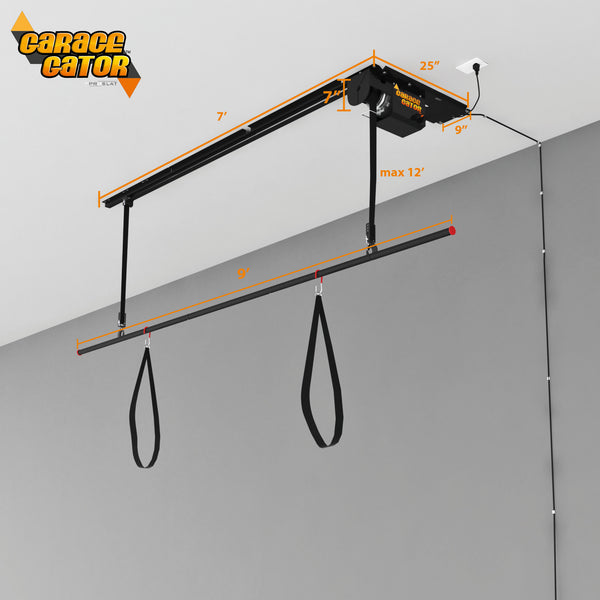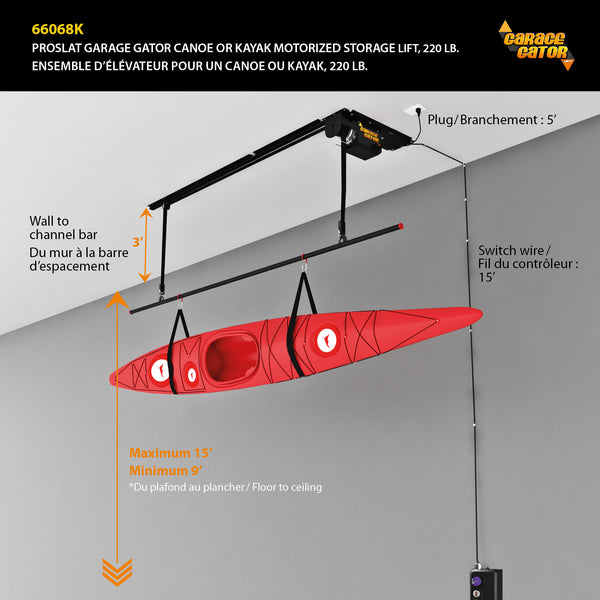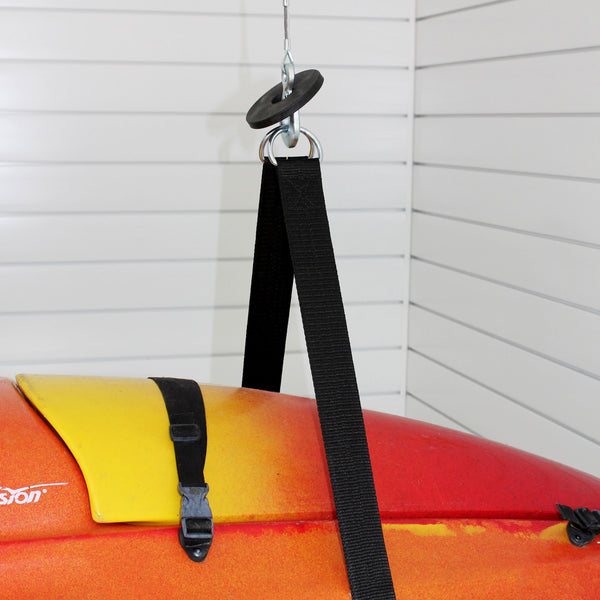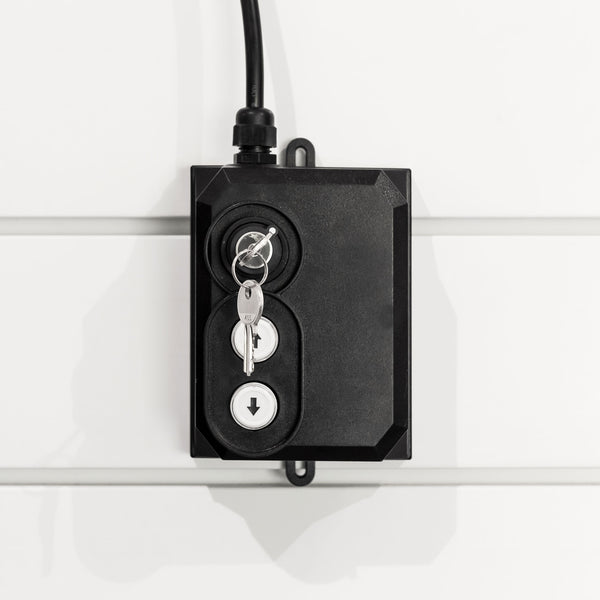 N° d'article : 66068K
L'élévateur pour canoë ou kayak maximise votre espace au sol tout en rangeant vos articles en hauteur. En un clic sur l'interrupteur, vos objets volumineux comme les kayaks ou les canoës sont soulevés et hors de portée en quelques secondes.
Les élévateurs Proslat sont faciles à installer et permettent à une personne seule de soulever et d'abaisser les objets facilement. Plus besoin d'échelle! La barre de levage descend au niveau du sol pour que vous puissiez la charger et sécuriser votre équipement de navigation. Tout le matériel de montage est inclus.
Rétablissez l'ordre dans votre garage en rangeant :
Équipement aquatique
Kayak
Canot
Planche à pagaie
L'ensemble comprend :
Plaque de montage du moteur
Élévateur à moteur électrique
Contrôleur à bouton-poussoir câblé de 15 pi
Montage pour plafond et barre d'espacement
2 sangles réglables pour kayaks
Barre de levage de 9 pieds
Serrure à clé pour la sécurité
Matériel d'installation
Caractéristiques :
Capacité de charge : 220 lb (100 kg)
Barre de levage/crochet de 9 pi
Hauteur de levage : 12 pi
Vitesse de levage : 30 pi/min
Largeur de la sangle: 32 mm
Longueur de la sangle: 12 pi
Moteur : Électrique 460 W 3/5 HP
Tension : 120V/60HZ 3.9 AMPs
Convient aux plafonds de 9 à 15 pieds
Conçu pour une utilisation intérieure
Dimensions : 108 x 12,5 x 30,5 po (L x H x P)
Ideal solution
The Garage Gator provided the ideal solution in my garage. I was limited in space and possible configurations for my 16 foot cedar canvas canoe. I had looked into the rope/pulley systems of other companies. Some reviewers had experienced failures with their kayaks. I wanted a reliable, sturdy system with ease of use especially with the canoe suspended above my SUV. The components and function of the Gator met all these requirements. And the cost is very reasonable given the quality and build of the parts. Plus, it's fun to use. I am very thankful the Garage Gator is available.
Hi David,
Thank you for taking the time to leave us a review about your experience with our Garage Gator ceiling lift. We are happy to hear that you are enjoying the product.We try our best to produce convenient products that also boast quality.
Thank you for choosing Proslat!