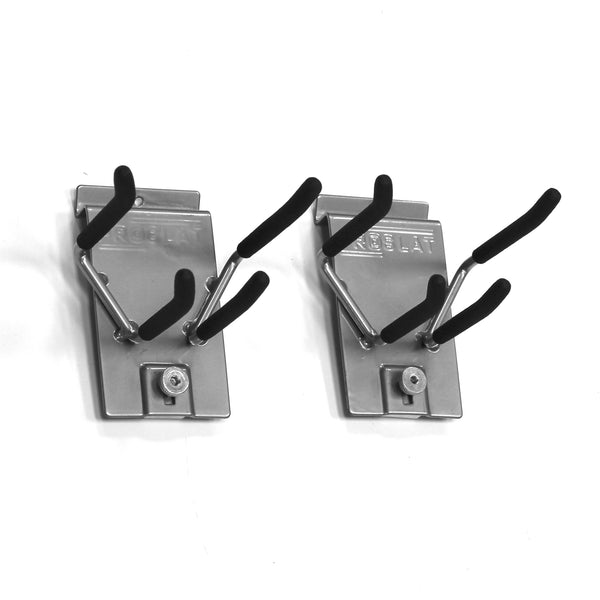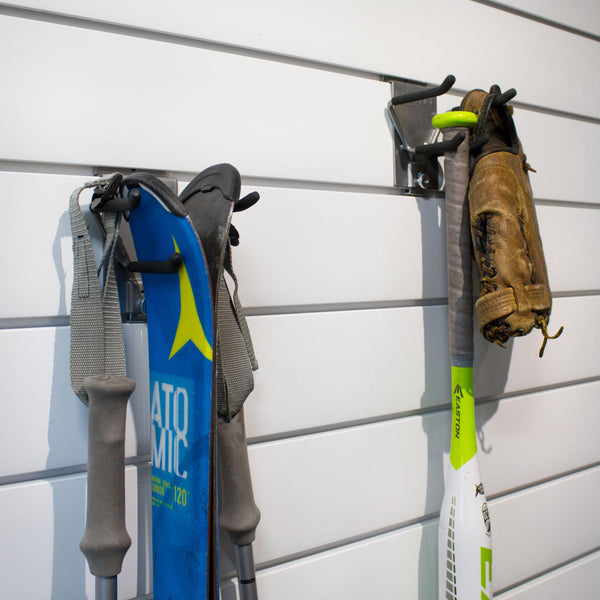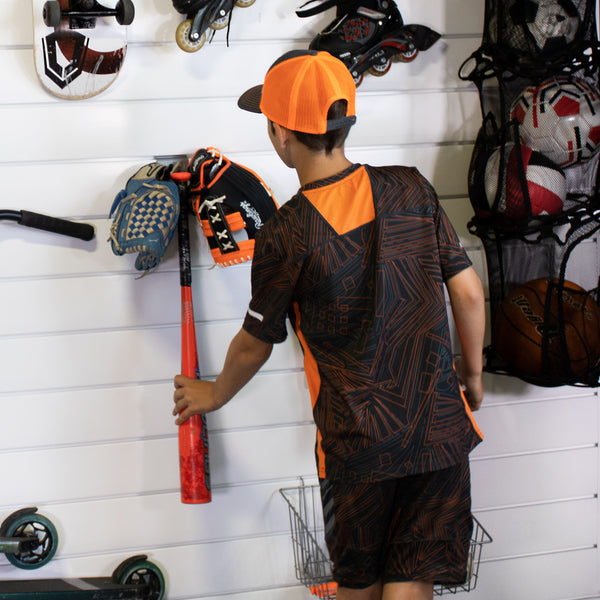 N° d'article : 13015


Le crochet à ski ou article de base-ball est idéal pour suspendre une paire de ski et ses pôles ou des bâtons de base-ball et des gants. L'endroit idéal pour vos skis, lorsqu'ils ne sont pas sous vos pieds. Fait d'acier de première qualité, ce crochet de 5 mm de diamètre avec sa plaque arrière de 2,5 mm d'épaisseur est très résistant.

L'ensemble comprend :
2 x Crochet à ski ou article de base-ball
Conçu pour s'accrocher exclusivement sur les panneaux de rangement Proslat et Evolia
Supporte une paire de skis et ses pôles OU deux bâtons de baseball et des gants
Enduit de caoutchouc pour protéger vos article
Acier de haute qualité. Fini poudre électrostatique de couleur argent pour une meilleure résistance
Facile à accrocher et à nettoyer
Ski and Baseball Hook – 2 Pack
Great slatwall from Proslat
I purchased a kit of three slatwall panel from Proslat. Great quality product. Easy to install.
Hi Martin,
Thank you for leaving us a review, makes us very happy to hear that you're enjoying the Slatwall.
Have a great day!
Ski and Baseball Hook – 2 Pack
Work well!
Work well with downhill skis but the holders are a bit to wide for cross-country skis. I had to bend them in with a vise. But I still recommend them highly.
Heavy duty and tough.
Nice welds and strong steel. Quality hangers. Hung these on a 1 x 4 in the garage to make space.