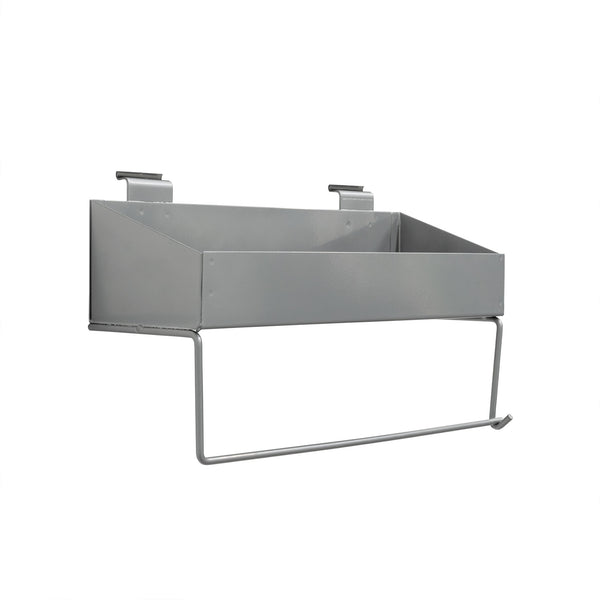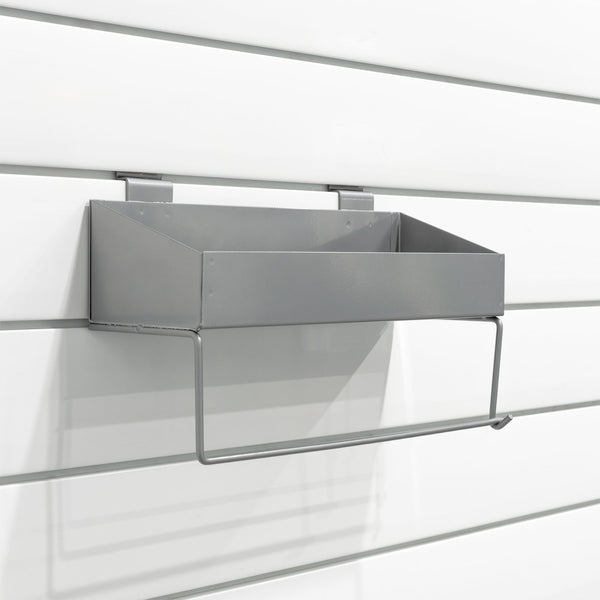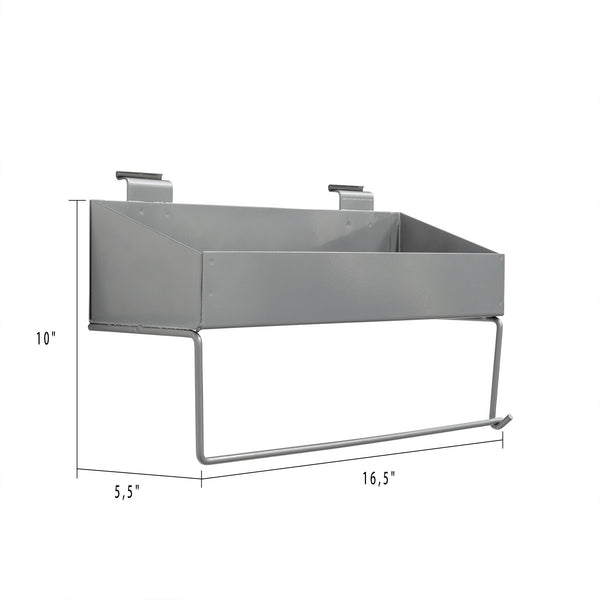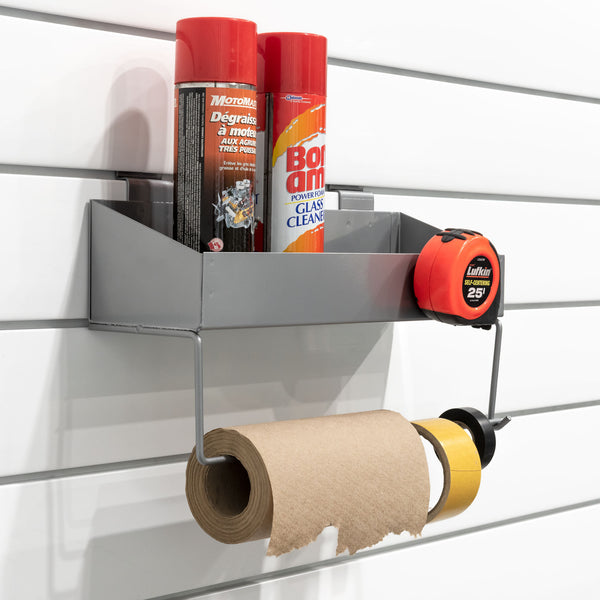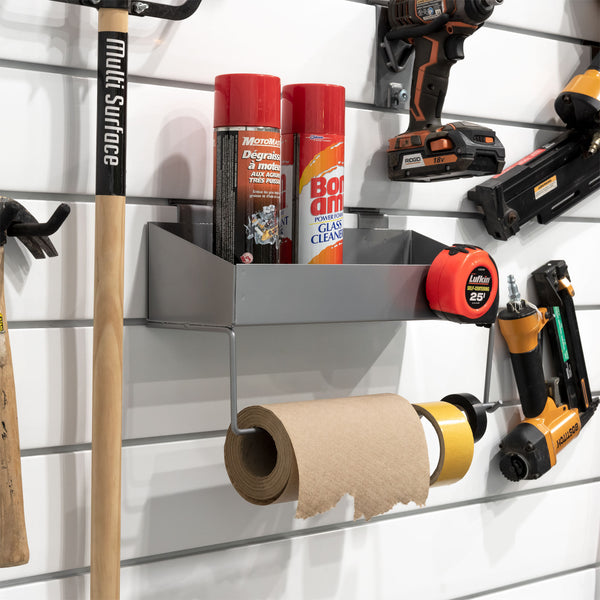 N° d'article : 10029

Ce pratique accessoire comporte une tablette hermétique, parfaite pour les produits liquides qui risquent de couler. Le porte essuie-tout en dessous mesure 16 po.

Comprenant :
1 x Tablette et porte essuie-tout
Conçue pour s'accrocher exclusivement sur les panneaux de rangement Proslat
Idéale pour le garage et la maison
Acier de première qualité au fini poudre électrostatique de couleur argent pour une meilleure résistance
Facile à accrocher et à nettoyer
Dimensions : 16 x 5,25 x 8,5 po (L x H x P)
Great System ! Great customer service
Purchased four PVC 4x8 and four PVC 4x4 slate wall systems for my garage renovation. I also ordered a wide assortment of bike hangers, towel rack, hooks, hangers, wire racks and plastic bins.
My neighbors are wowed and I am. This is a must have for all those guys who love an organized garaged. Easy 5 out of 5 !!
Hi Glenn, customer satisfaction is our top priority, and we're committed to delivering the best possible experience to every customer. If you have any further questions or need any assistance, please feel free to reach out. Thank you again for your fantastic review!. The Proslat team
Finally Arrived in Mint Condition
At the end of the day, all's well ends well. My first came in pretty banged up and bent. The 2nd one came in and never got to me and was sent back damaged to Proslat. Tracking confirmed it was sent back, 3rd one was a charm, no flaws super quick delivery. The personnel from Proslat did a fine job resolving the issues at hand!
Shelf and Paper Towel Holder
Looks great and works great
It's sturdy, functional, and fits in well with my Proslat accessories.