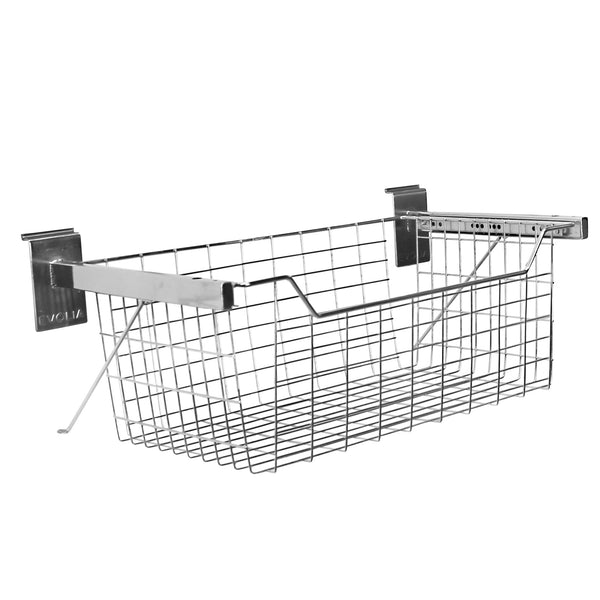 N° d'article : 30011
Le panier rétractable chromé de notre gamme Evolia est idéal pour les endroits restreints. Soyez organisé avec cet essentiel du garde-robe.
L'ensemble comprend :
2 x Panier rétractable chromé
Conçu pour s'accrocher exclusivement sur les panneaux de rangement Proslat ou Evolia.
Capacité de charge de 40 lb (18 kg)
Idéal à la maison comme dans les garde-robes et dans les magasins au détail
Facile à accrocher et à suspendre

Dimensions: 27 x 9 x 16 po (L x H x P)
Incorrect Measurements
I bought a bunch of these as they would appear to be perfect based on measurements provided. The measurements provided are not correct. 26 x 14 x 9 would be the actual measurement from edge to edge but the basket itself is actually only 21.5 x 12.5 x 9. The difference is enough to change the functionality of it (ie sock drawer vs shirts.)
Hi Jason,
Thank you for your review. You make a very valid point. I'm sorry to hear that you feel a little deceived in your purchase. I will update our website to show both dimensions, for cases exactly like yours! Typically we put the largest dimensions to ensure customers have enough space for the item however, we can add a second set of interior dimensions to avoid further confusion.
Thank you,