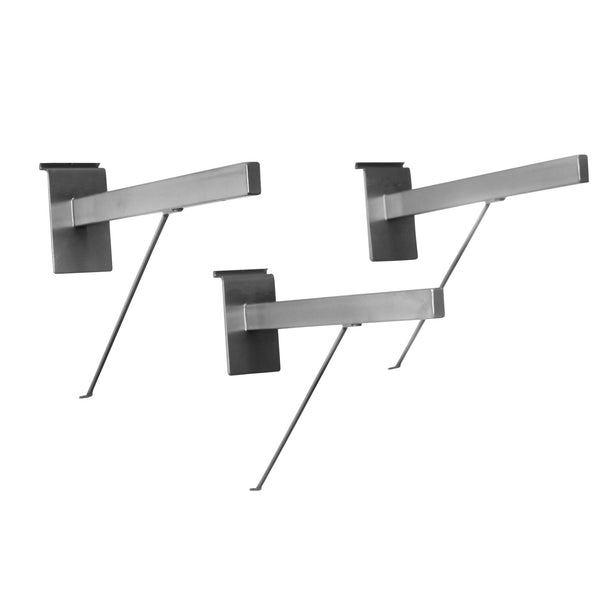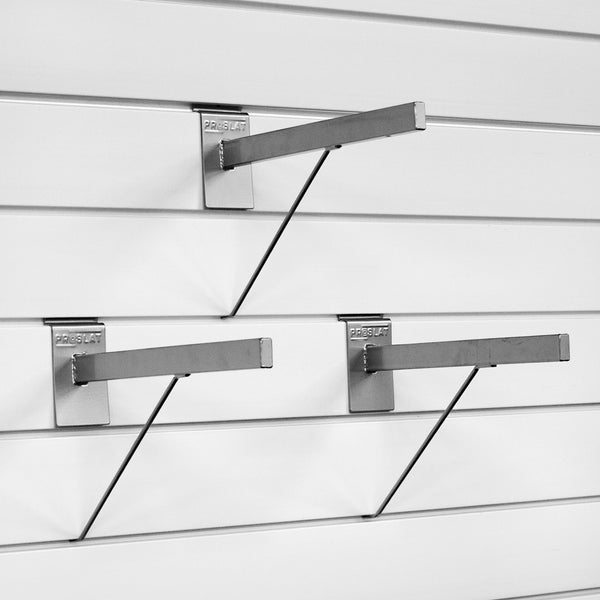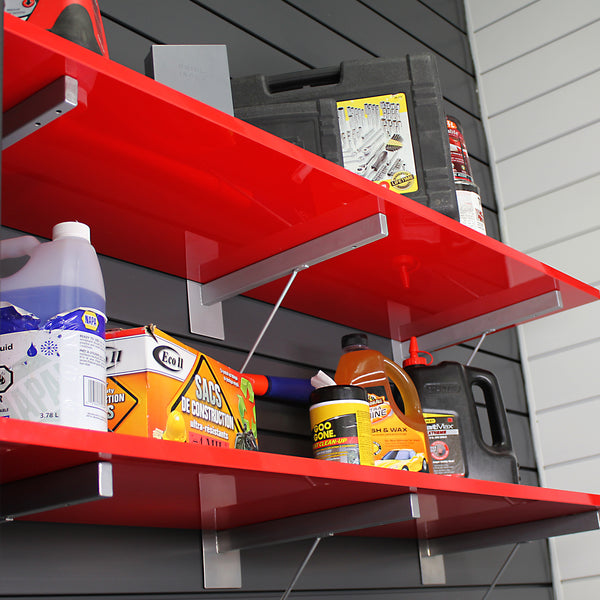 N° d'article : 13030

Le support à tablette Proslat est conçu pour recevoir des tablettes de 14 pouces de profondeur. Utilisez-le avec nos tablettes ou avec les vôtres. Deux supports seront parfaits pour une tablette de 24 pouces, mais il vous en faudra trois pour une tablette de 48 pouces.

L'ensemble comprend :
3 x Support à tablette Proslat (au fini mat)

Conçu pour s'accrocher exclusivement sur les panneaux de rangement Proslat ou Evolia
Acier durable au fini poudre électrostatique de couleur argent «Proslat»
Plaque arrière de 2,5 mm x 14 po (35,6 cm) de profond
Facile à accrocher et à nettoyer
Dimensions : 2,75 x 10 x 13 po (L x H x P)
Excellent service
Fast delivery and really nice people for customers services! Answered all my questions!
Hi Myriam,
Thank you for your kind words! We're thrilled to hear that you had a great experience with our fast delivery and helpful customer service. Comments like these make our day and make all our efforts worth it.
Thank you,
Proslat team
Proslat is the best in this business
Very first purchase of slat is in 2014 when I had bought my first home and these products last for years no doubt in quality…..usually I never put review but I will recommend to those who are confused that it is value for money in hence make your place more beautiful and organized
Thanks
Really sturdy and good design. I was able to make a robust shelf to install a 50 lbs deshumidifier. Paint finish was damage on 2 brackets.