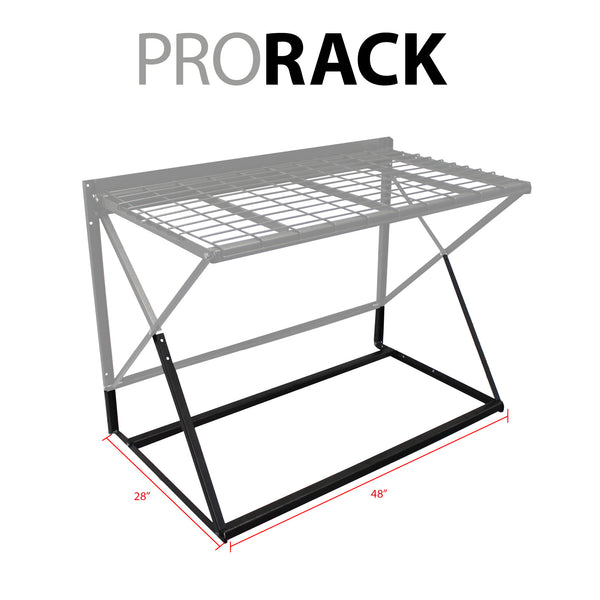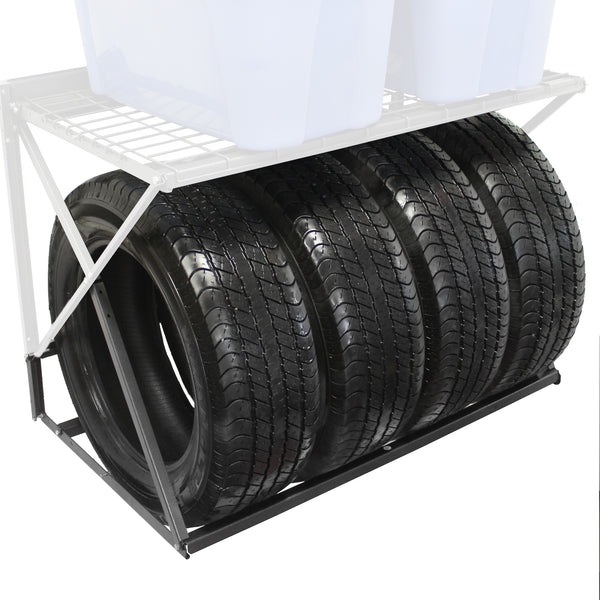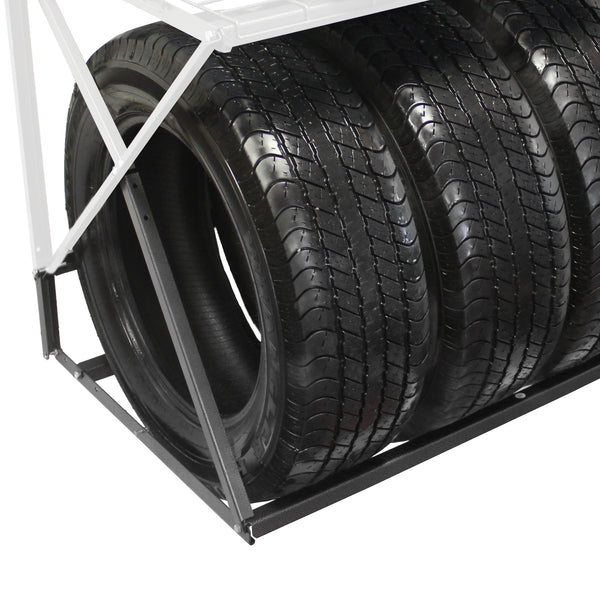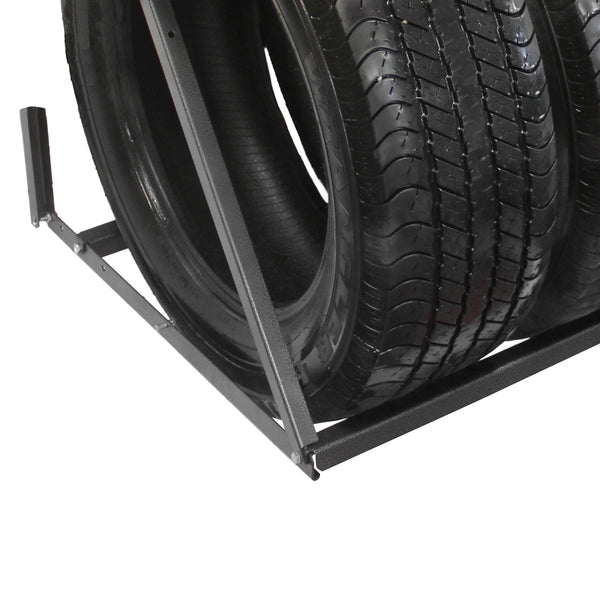 N° d'article : 63021

Si vous désirez une solution simple pour l'entreposage de vos pneus, notre support peut contenir jusqu'à quatre pneus avec roues de 11,5 pouces de largeur et supporte jusqu'à 350 lb (158 kg).

Comprenant :
1 x Rangement de pneus pour ProRack

Quincaillerie et instructions
Conçu pour s'accrocher exclusivement sur le système de rangement ProRack

Supporte 800 lb (364 kg) lorsqu'il est installé au mur, supporte 300 lb (136 kg) lorsqu'il est accroché sur un panneau mural

Acier de première qualité au fini poudre électrostatique pour des années de durabilité

Peinture cuite résistante à la corrosion et au fini martelé

Peut contenir jusqu'à 4 pneus avec jantes (réglable jusqu'à 11,5 po de large x 30 po de diamètre)


Assemblage requis. Nécessite l'achat du ProRack.
Nice and sturdy but instructions hard to follow and pieces didn't fit as intended
Been very pleased with Proslat products thus far, however ran into some difficulty with the tire rack option. The pictures in the instructions are virtually black and white and low resolution (like a photocopy) and it's near impossible to tell how the joints are supposed to be ordered/layered; wound up resorting to trying to look up pictures online and videos, pausing and replaying to see how it goes together. Also, two of the pieces didn't fit as intended and I eventually had to resort to putting them in upside down or backwards to get everything to fit. Now that it's together, it's nice and sturdy but putting it together wasn't very fun
Good morning,
I do apologize for some of the issue you may have had with installation. Please email me at jesse@proslat.com. I would like to go over these issues with you to better understand and possibly help simplify the instructions and make them better for the future.
Thank you
Can t bevused without buting first the shelves which I thought was included when bought as the picture online showed the full package. Dissapointed as can t return and need to invest more to get use out of it! And had bought two! Not buying from this company again!
Hi Michelle,
Thank you for taking the time to leave us a review. We do state on the product page that this item attaches to an already existing ProRack. I apologize if that was not clear, and caused an inconvenience to you. You can return the items if that is what you would like to do moving forward, simply reach out and our team will be happy to assist.
Thank you,
Great product
The tire rack works well on our Prostat wall and easily manages the weight of the tires.