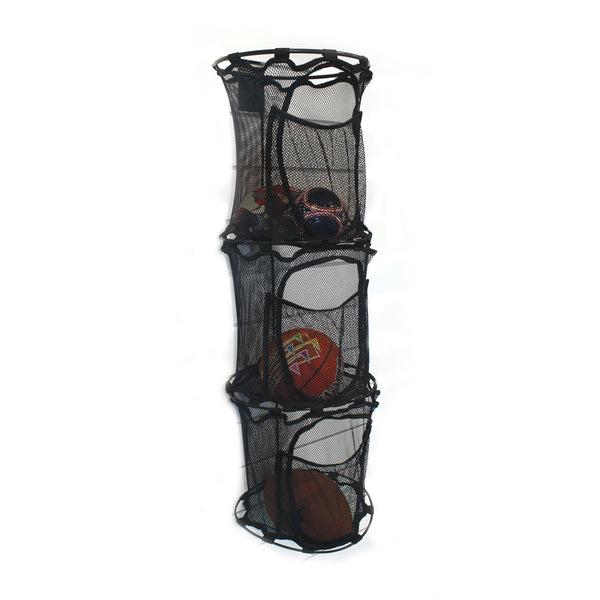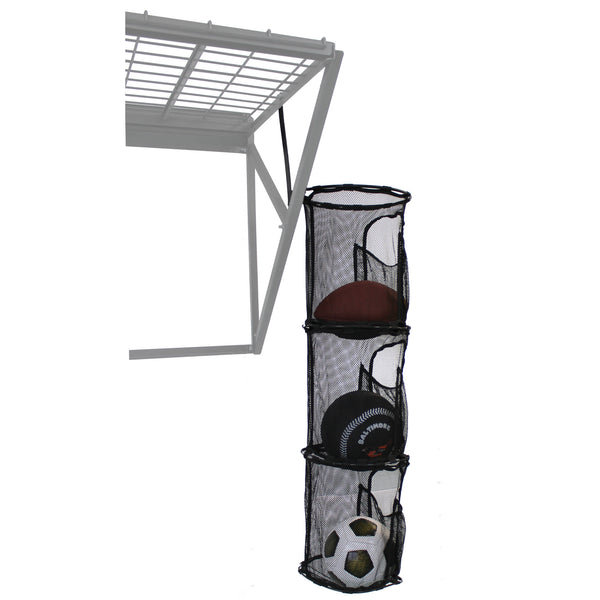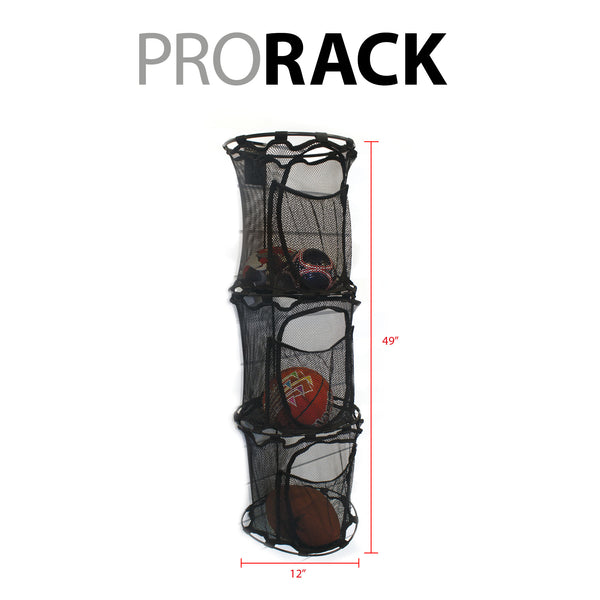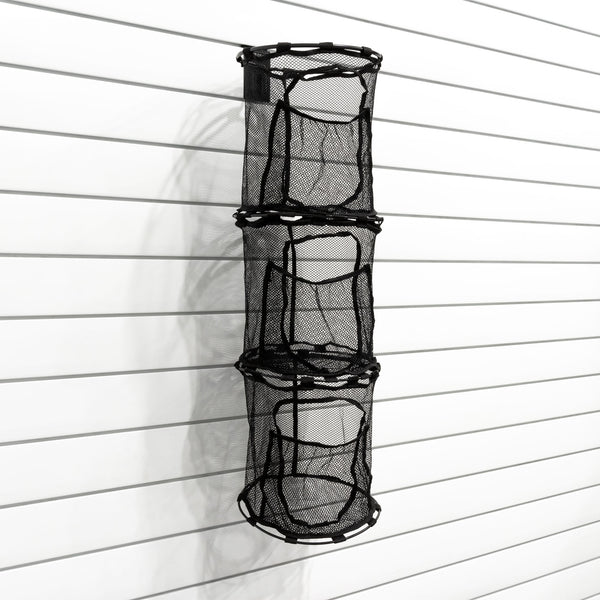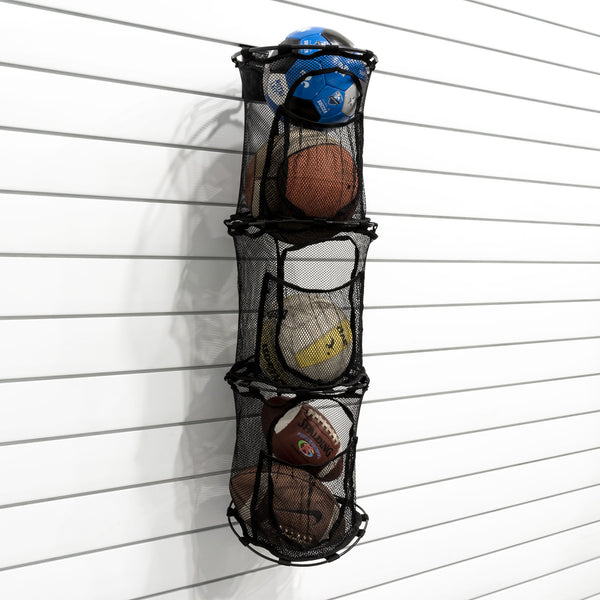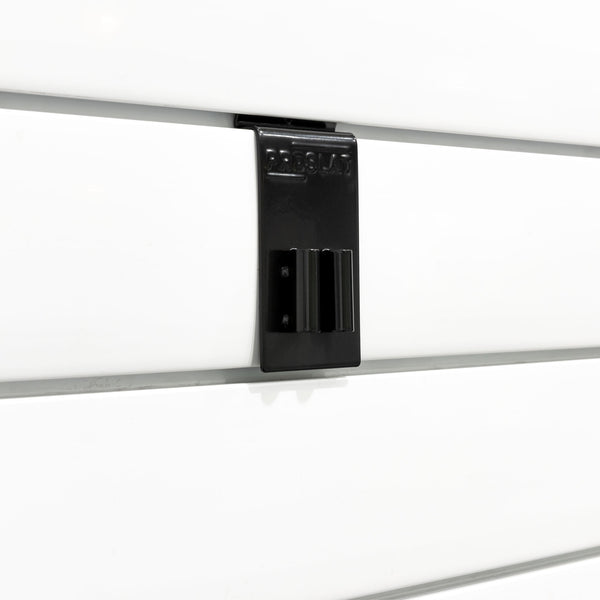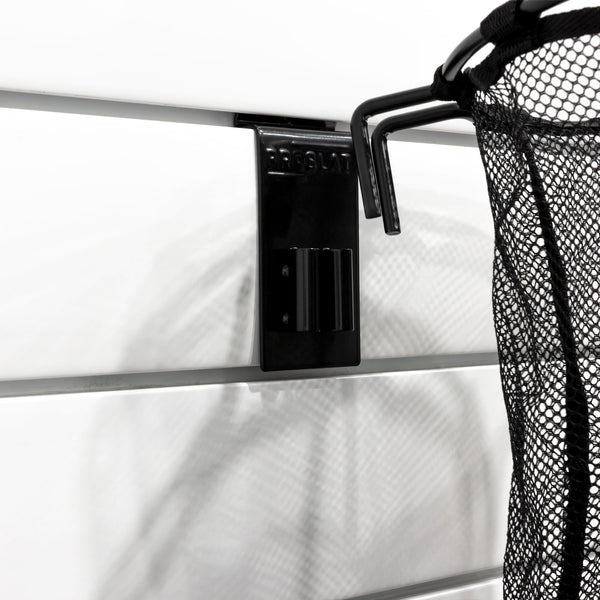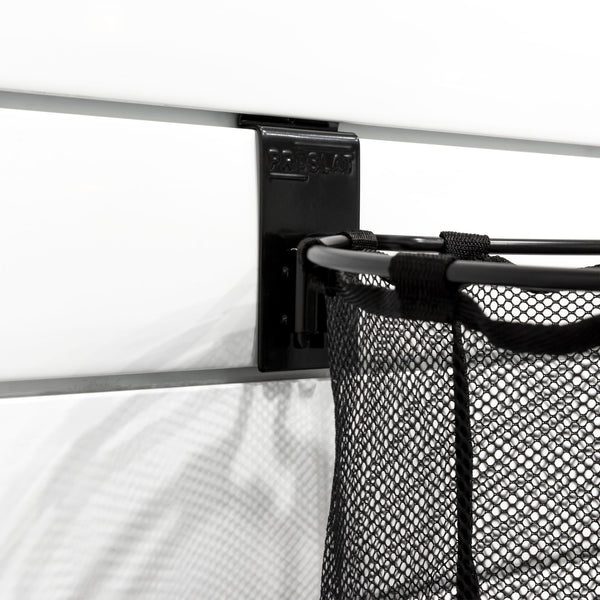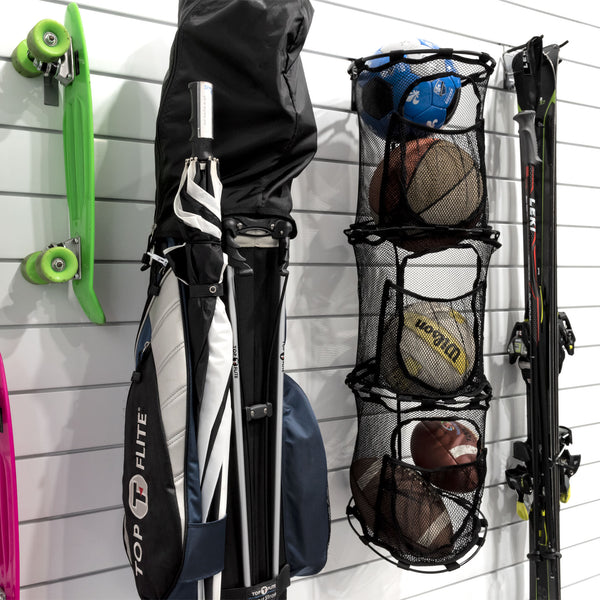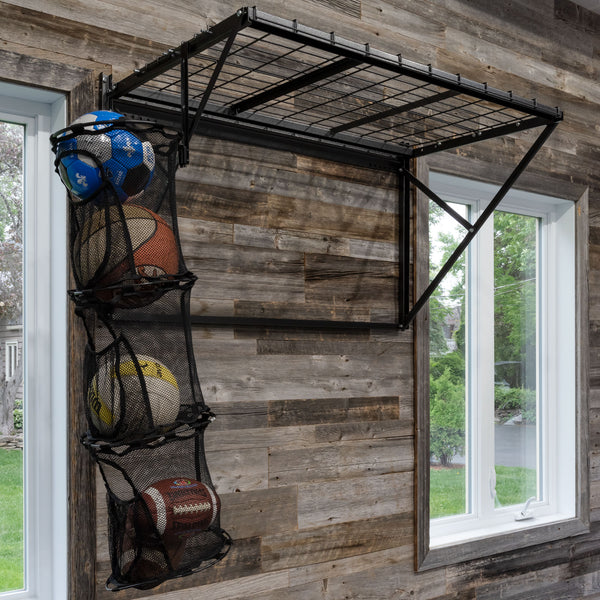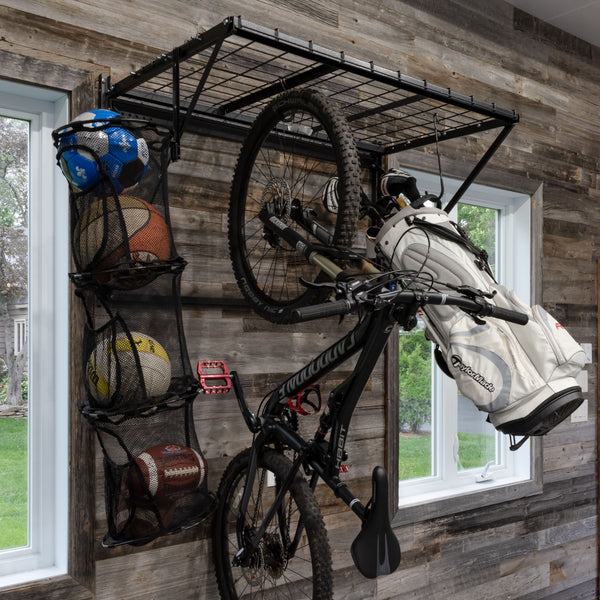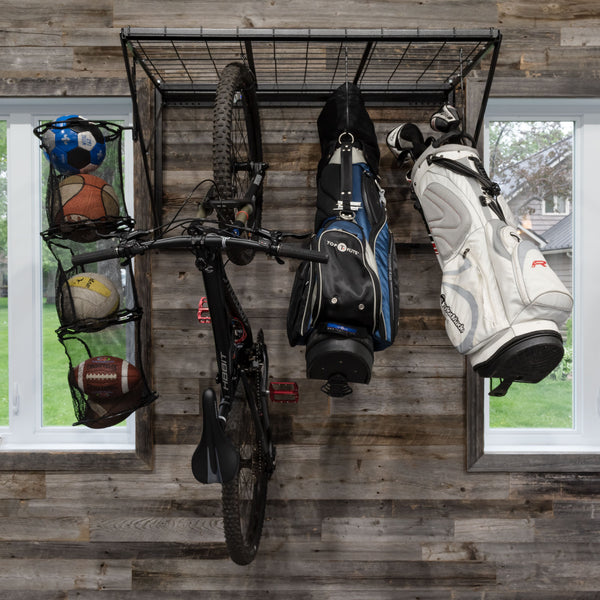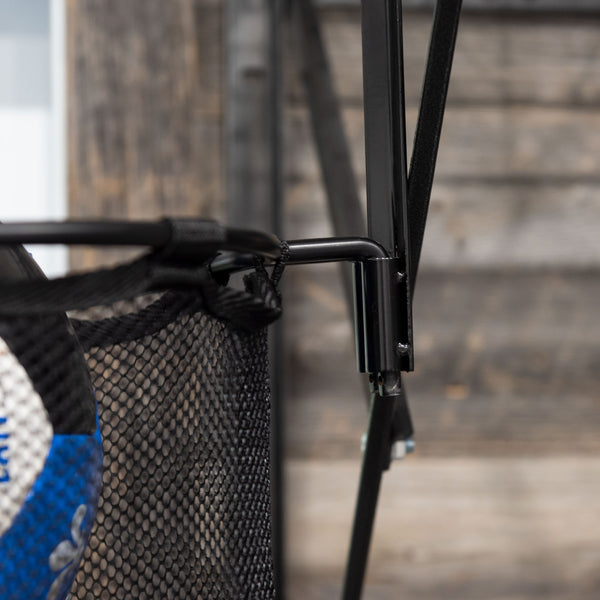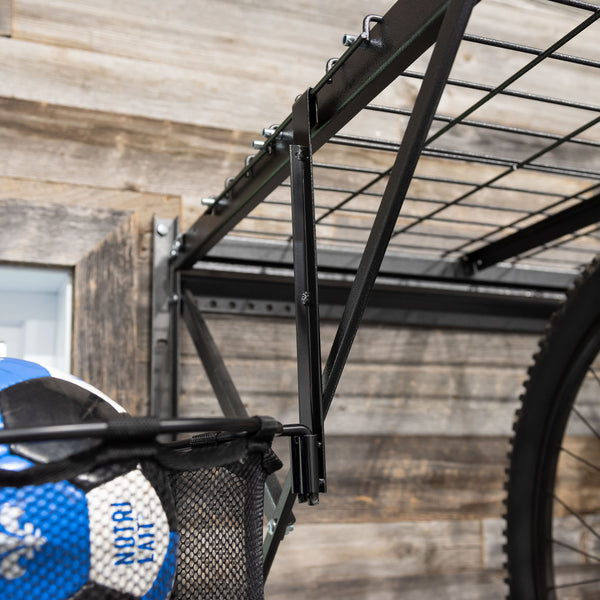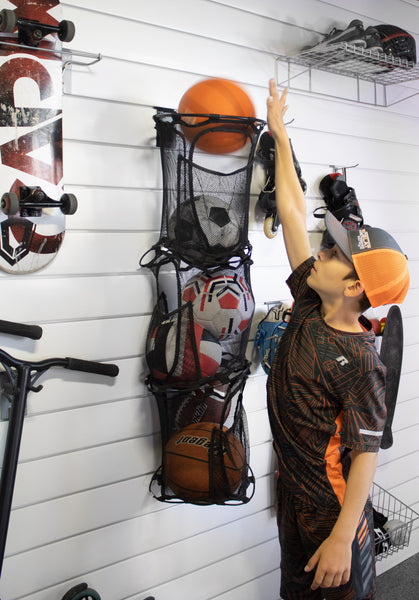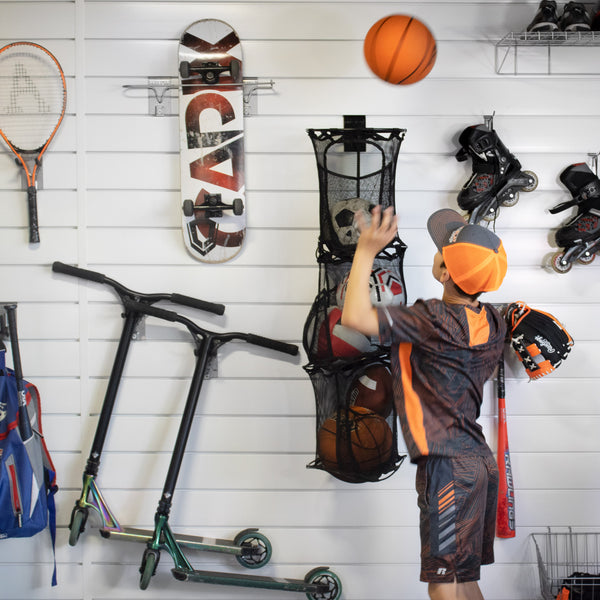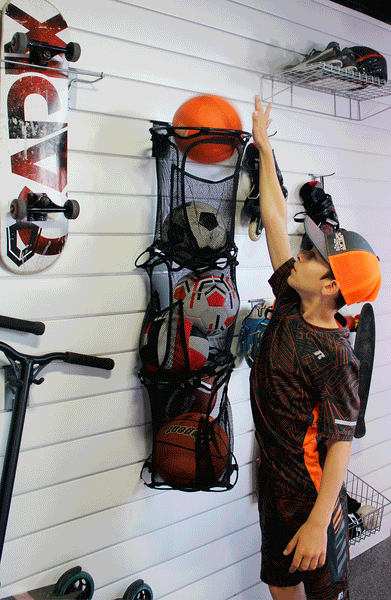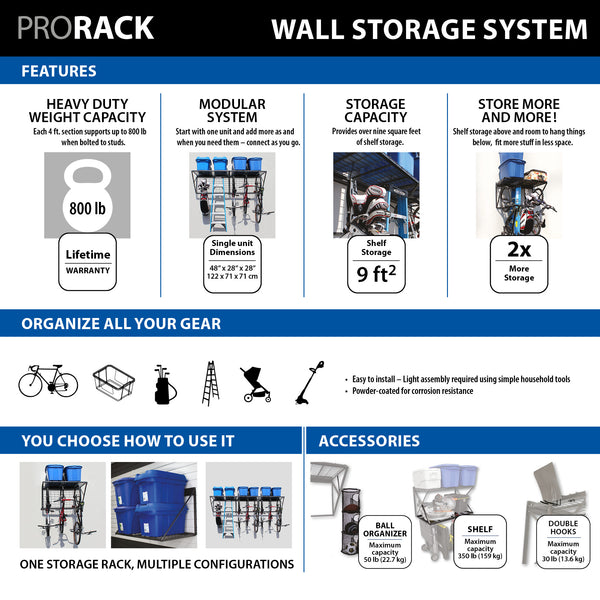 N° d'article : 63023

Accrochez votre panier sur le côté de votre ProRack ou suspendez-le aux panneaux Proslat pour regrouper vos articles de sport dans un même espace visible et facilement accessible.
Comprenant :
1 x Panier à ballon
Support pour installation sur panneaux Proslat et ProRack
Veuillez noter que les grands ballons de basket et de football (taille adulte) ne rentrent pas dans les ouvertures. Ils ne peuvent être placés que dans l'étage du dessus.

Conçu pour s'accrocher exclusivement sur les panneaux et le support ProRack par Proslat
Capacité de charge de 30 lb (13,6 kg)
Fabriqué avec du filet de nylon et comporte trois compartiments facilement accessibles
Facile à suspendre et à nettoyer


Dimensions : 49 x 12 x 12 po (L x H x P)
Smaller than expected
The ball organizer is not as large as it appears, it seems to be constructed well.
Ball Organizer – ProRack and Slatwall
Practicle
My wife bought this to keep kids toys under control. Soccer balls, volleyballs, footballs, frisbees, tennis balls, baseballs, softballs & wiffle balls. Unfortunately the basketball really only seems to be accessible in the top compartment, but I have zero complaints about this. It keeps me from tripping over them when I go out in the morning (or running over a $60 soccer ball) when I get home.