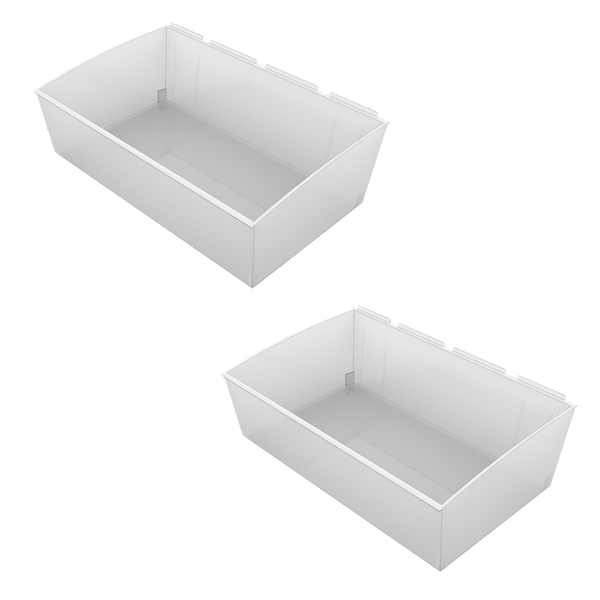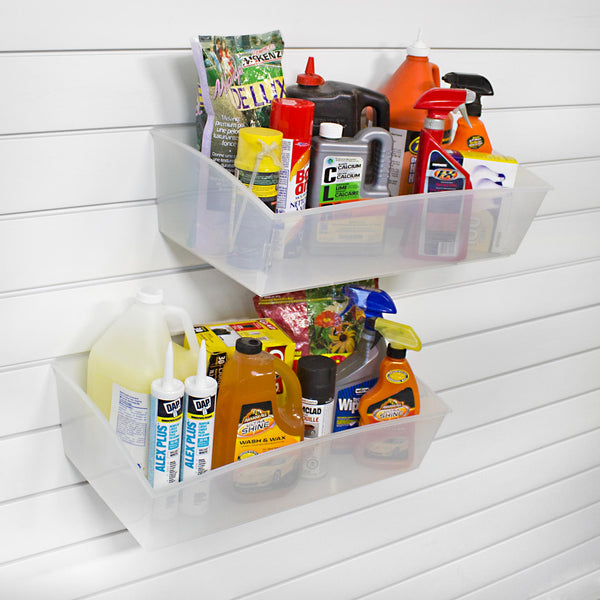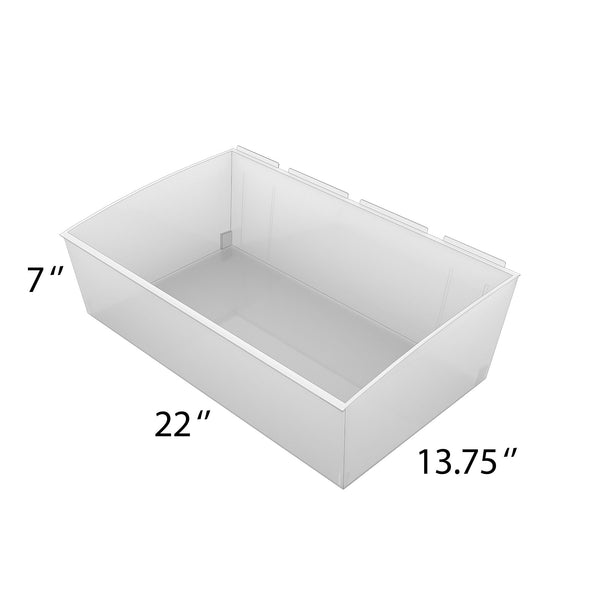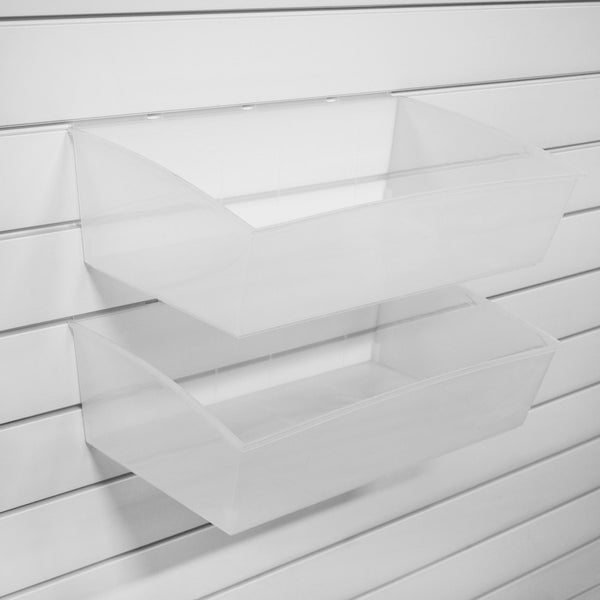 N° d'article : 03-240-CL

Ces bacs transparents en plastique de haute qualité se fondront à votre décor tout en assurant votre sécurité grâce à leurs coins arrondis. Idéal pour vos produits ménagers ou articles de sport.


L'ensemble comprend :

Conçu pour s'accrocher exclusivement sur les panneaux de rangement Proslat ou Evolia
Capacité de charge de 55 lb (25 kg)
Idéal pour le garage et la maison.
Facile à accrocher et à nettoyer

Dimensions : 22 x 7 x 13,75 (L x H x P)
Great solution to "what do I put THIS in?".
These bins are the catchall storage solution. Had one crack on initial install, but think that was a one-off and they sent out a replacement ASAP. Would buy again.