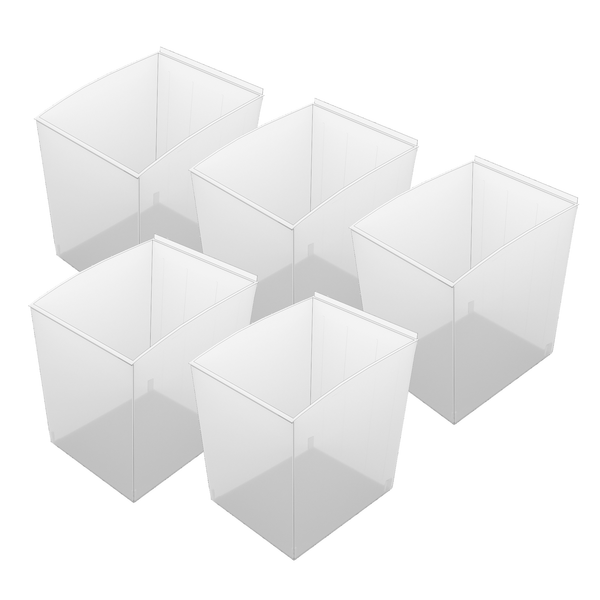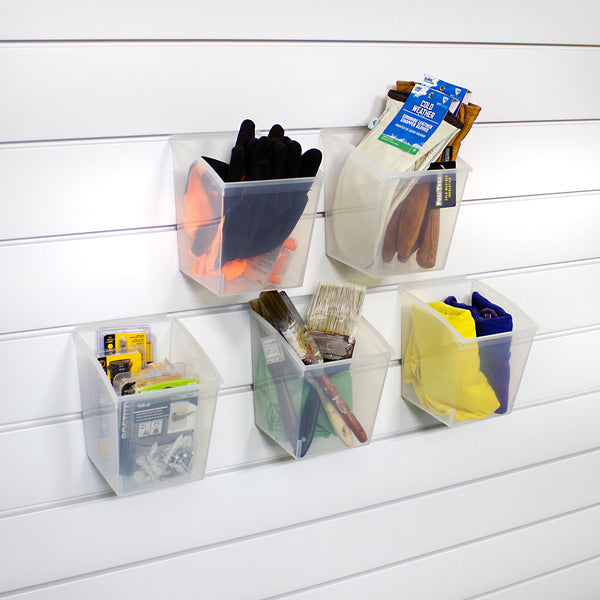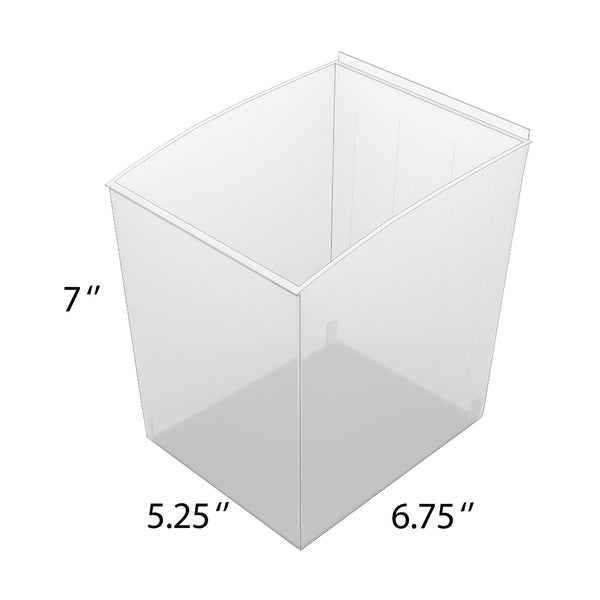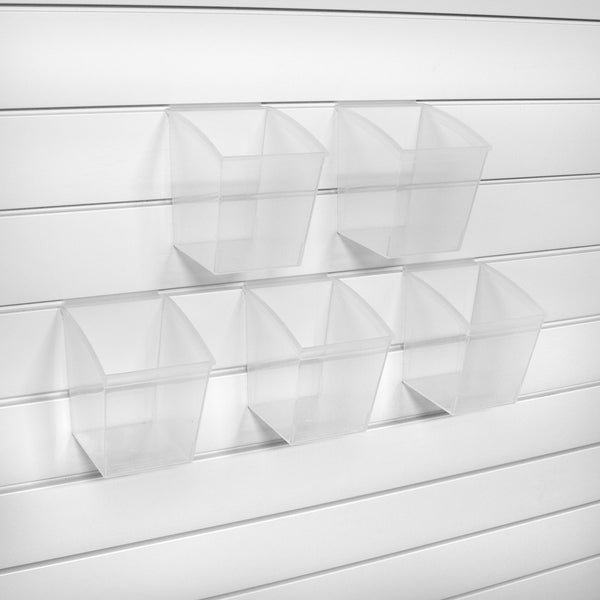 N° d'article : 03-220-CL

Ces bacs transparents en plastique de haute qualité se fondront à votre décor tout en assurant votre sécurité grâce à leurs coins arrondis. Idéal pour ranger vos gants, attaches auto-bloquantes, tournevis, etc.

Comprenant :

Conçu pour s'accrocher exclusivement sur les panneaux de rangement Proslat
Capacité de charge de 66 lb (30 kg)
Idéal pour le garage et la maison
Facile à accrocher et à nettoyer
Dimensions : 5,25 x 7 x 6,75 po (L x H x P)
good bundle
Bundle installation as expected, as long as you hit the studs (as required) is sturdy, easy to keep level, only challenge that I found was getting the top frame in - still a loose so I think I am missing something on how to attach. The parts for hanging work well and as a slatwall would recommend based on my experience.
Wish there were more
Wish there were more and also wish there was a variety pack.
Hi Walter,
Thank you for taking the time to write us a review! We currently have a variety pack available for our ProBins with all of the sizes together (item # 03-250-cl). Thank you so much,