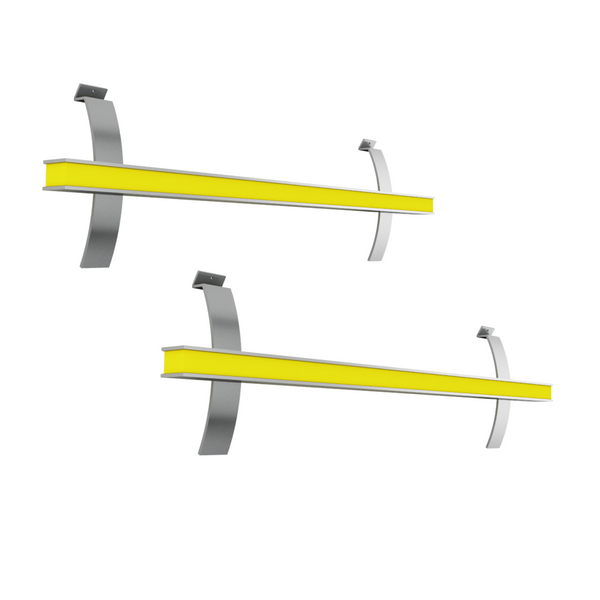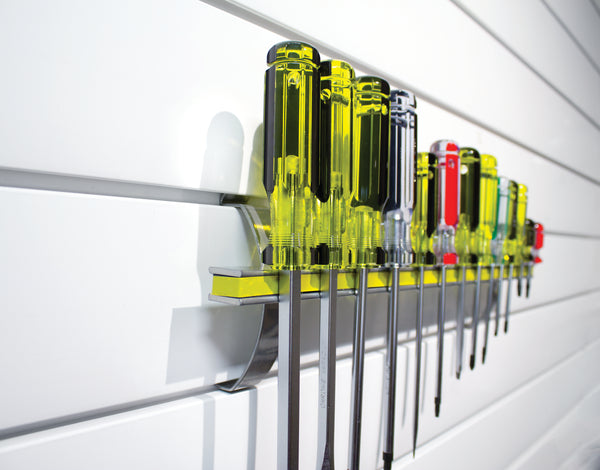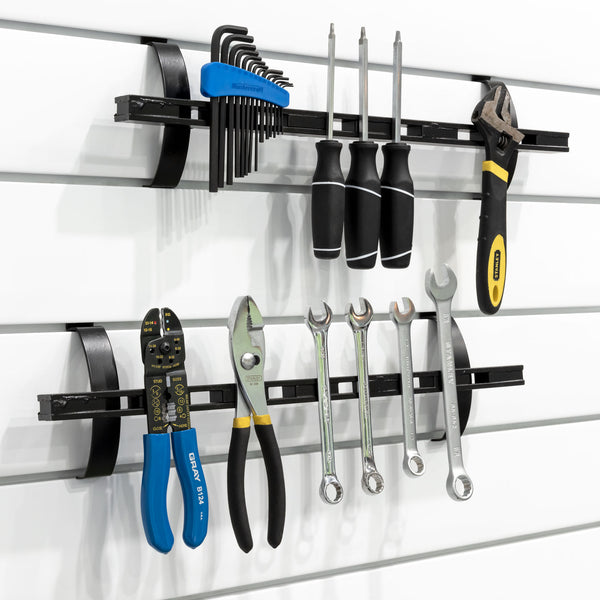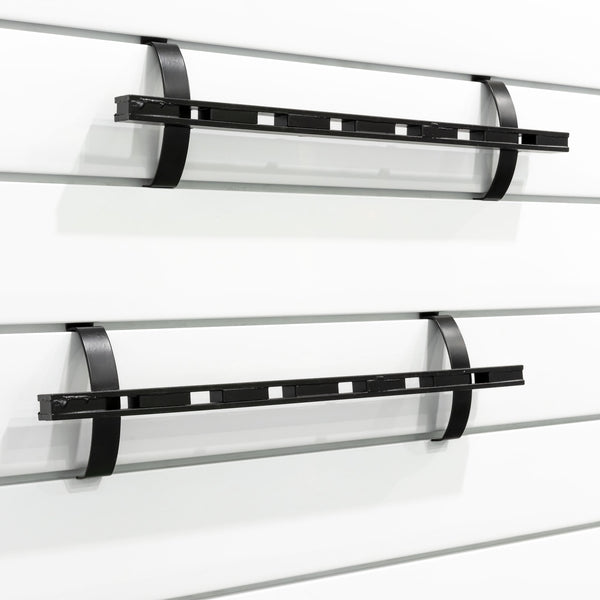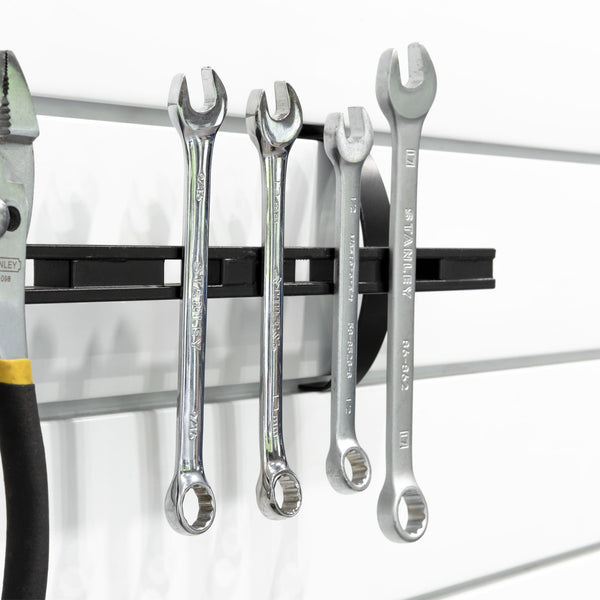 N° d'article : 11007

Le support à outil magnétique de Proslat est fabriqué d'acier durable au fini argent. Accrochez-y vos outils à main métalliques pour un accès facile. Les aimants extra-forts retiendront plusieurs outils. Vous pouvez décoller le collant jaune si vous le souhaitez.

L'ensemble comprend :
2 x Support à outils magnétique
Conçu pour s'accrocher exclusivement sur les panneaux de rangement Proslat
Capacité de charge de 5 lb (2,3 kg) par outil
Idéal pour le garage, le cabanon ou l'atelier
Acier de première qualité au fini poudre électrostatique pour une meilleure résistance
Facile à accrocher et à nettoyer
Dimensions : 20 x 5,5 x 2,5 po (L x H x P)
Quality control is not the best
I like the Proslat system, having installed in three garages so far. While the QC on the wall panels is good, the QC on the accessories leaves a little to be desired. With regard to the Magnetic Tool Holders; I'm finding that some are crooked and poorly aligned. Otherwise they hold my tools quite well.
With regard to all of the wall hooks in general, the bottom clamp doesn't grab the panel strongly enough such that they move slightly when you put something on them. This is especially annoying with the bike hooks, they move every time I try to hang one of my bikes. I've had to resort to putting a small piece of rubber in there to increase its grip.
Thank you for your honest feedback regarding your experience with Proslat. We appreciate your loyalty and the trust you've placed in our system, having installed it in multiple garages. We apologize for any inconvenience caused by the quality control issues you've encountered with our accessories. We take your feedback seriously and will work to address these issues to ensure better alignment and functionality moving forward. We appreciate your resourcefulness in finding ways to improve the grip of the bottom clamps. If you have any further concerns or need assistance, please don't hesitate to contact our customer support.
Thank you,
Proslat Team
Awesome accessory
It works very well and is secure too the proslat board! Highly recommend!