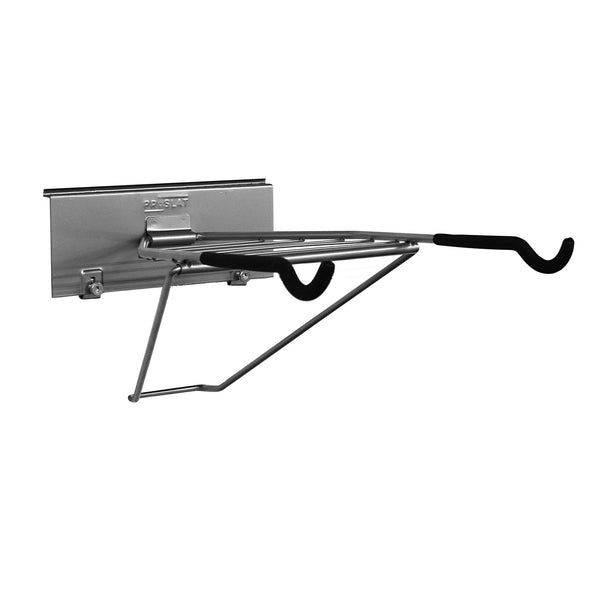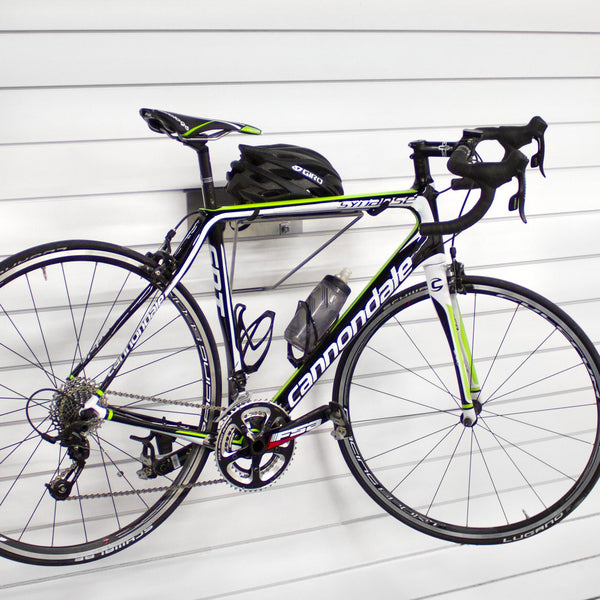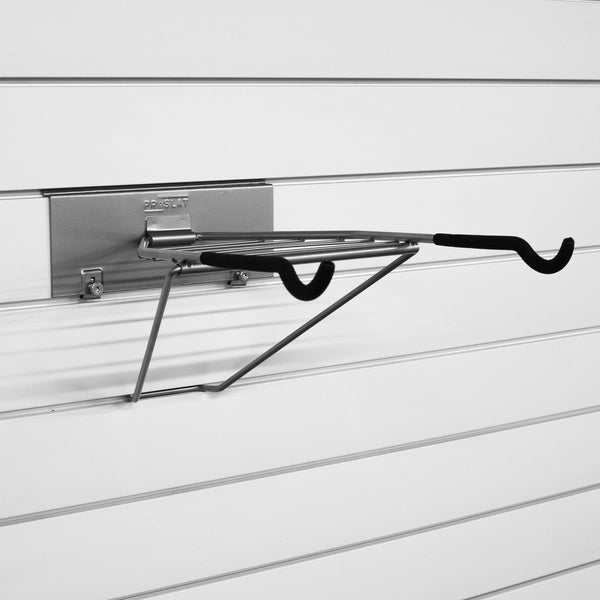 N° d'article : 10033

Crochet conçu pour suspendre un vélo parallèlement au mur, sur les panneaux muraux Proslat. Ce crochet est fabriqué d'acier de qualité supérieure incluant une plaque arrière solide de 2,5 mm et un crochet de 8 mm de diamètre pour plus de résistance.
L'ensemble comprend :
1 crochet à vélo horizontal
Caractéristiques :
Convient exclusivement aux panneaux Proslat et Evolia
Capacité de charge de 40 lb (18 kg)
Idéal pour suspendre les kayaks horizontalement
Les crochets peuvent être affleurés contre le mur
Acier de haute qualité revêtu de peinture en poudre argentée pour une résistance accrue
Facile à accrocher et à nettoyer
Horizontal Bike Hook
As advertiesd, looks good!
Suggestion: make something like this to hang tires, will have to use Kyak hooks to hang my 4 tires.
Hi Alexander,
Thank you for leaving a review and for making a suggestion. I have made note of the suggested hook for tire storage.
If there is anything else we can do please do not hesitate to contact us.
The Proslat Team,
Horizontal bike hook. Great addition to our garage
Our small garage can hold 3 bikes plus tires and more. The horizontal bike hook can be set up higher and you can also make use of the space of the wall behind the bikes!
Hi Lucy,
Thank you for taking the time to share your positive experience with our horizontal bike hook! We're thrilled to hear that our product has helped you to maximize the storage space in your small garage.
We hope that our bike hook will continue to meet your storage needs for years to come. If you have any further feedback or questions, please don't hesitate to reach out to us. Thanks again for choosing our product!
Thank you,
Horizontal Bike Hook
Fast delivery, product as per description.
Great storage/space saving solution
This bike rack is what I call a perfect product. If installed correctly it will allow you to store your bike out of the way which will give you more floor space. No more moving the bike around to navigate the garage. The integrated shelf feature is a plus as well.