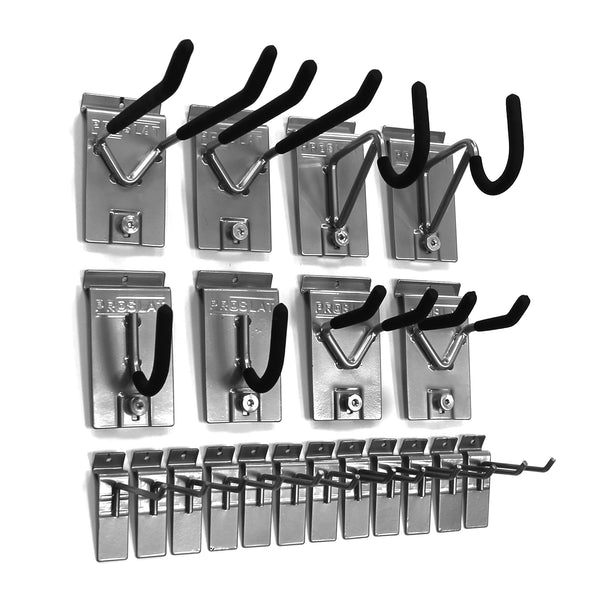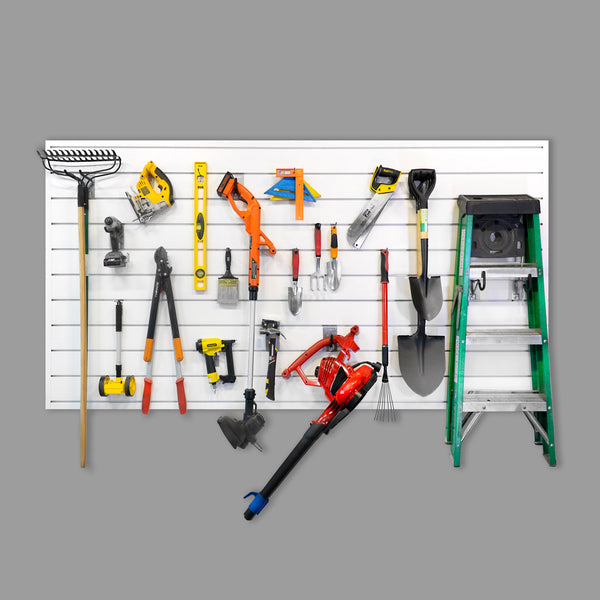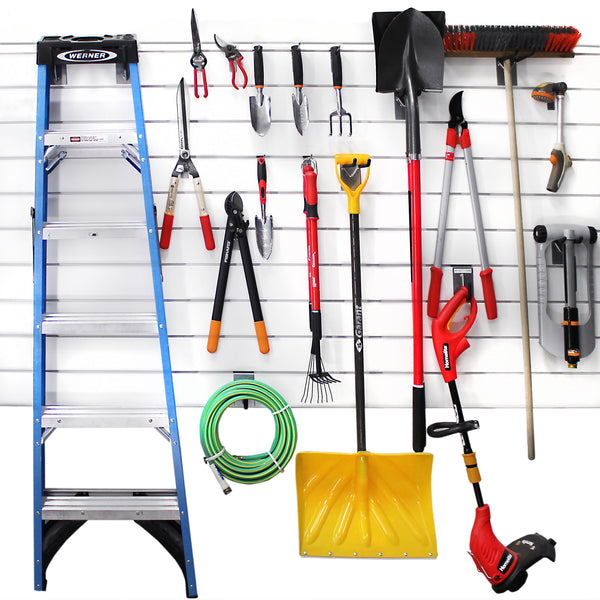 N° d'article : 11004

L'ensemble de crochets de départ Proslat vous offre une sélection de crochets parmi nos 20 meilleurs vendeurs. Faits d'acier de première qualité, les brides de fixation murale de 2,5 mm sont conçues de façon à répartir le poids sur l'ensemble du mur. Accrochez-y ce que vous voulez, ces crochets sont conçus de façon à vous offrir une flexibilité maximale.

L'ensemble comprend :
12 x Crochet 4 po (10002)
2 x Crochet 8 po double(10010)
2 x Crochet 4 po double (10011)
2 x Crochet extra-fort (10012)
2 x Crochet en U (10017)
Conçu pour s'accrocher exclusivement sur les panneaux de rangement Proslat ou Evolia
Enduit de caoutchouc pour protéger vos article (À l'exception du crochet 4 po)
Acier de haute qualité. Fini poudre électrostatique de couleur argent pour une meilleure résistance
Facile à accrocher et à nettoyer


Capacité de charge par crochet :
Crochet 4 po : 15 lb (6,8 kg)
Crochet double 8 po : 40 lb (18 kg)
Crochet double 4 po : 40 lb (18 kg)
Crochet extra-fort : 50 lb (22,5 kg)
Crochet en U : 50 lb (22,5 kg)
Great product!
Just have to figure out how I want everything organized.
Proslat 20 Piece Hook Kit
The Proslat 20 piece hook kit contains a good mix of solid, well built hooks for various applications. I would highly recommend them.
Looks Fantastic
I have purchased 7 packages for my garage and shed. They not only look great, they have totally organized my garage and shed.
All my neighbors love the garage.
Thank you so much for taking the time to leave us a 5-star review! We are thrilled to hear that you had a great experience with our product/service and that we were able to meet your expectations. Your positive feedback means a lot to us and we appreciate your support. The Proslat Team