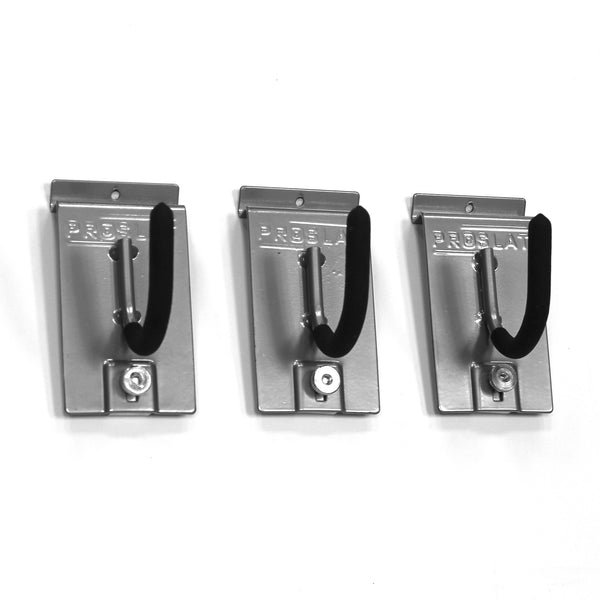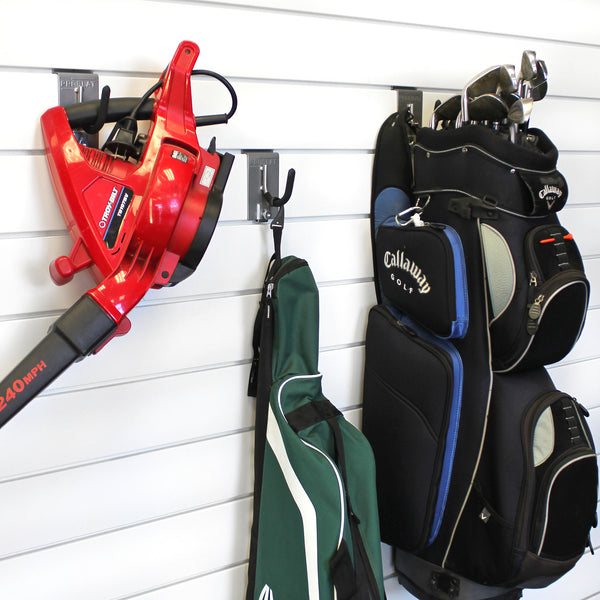 N° d'article : 13017

Ce crochet est idéal pour suspendre une scie à chaine, un coupe-haie ou un sac d'hockey. Fait d'acier de première qualité, ce crochet de 5 mm de diamètre avec sa plaque arrière de 2,5 mm d'épaisseur est très résistant.

L'ensemble comprend :
Conçu pour s'accrocher exclusivement sur les panneaux de rangement Proslat ou Evolia
Capacité de charge de 50 lb (22,5 kg)
Enduit de caoutchouc pour protéger vos article
Acier de haute qualité. Fini poudre électrostatique de couleur argent pour une meilleure résistance
Facile à accrocher et à nettoyer
ProSlat wall
ProSlat is an excellent product. It mounts on the wall easily and the pieces fit together very well. The website makes ordering very simple and easy. Delivery from the plant to Manitoba was only 5 or 6 days. Look forward to ordering more product in the future
Heavy-Duty U Hook – 3 Pack
Heavy Duty U-hook - 3-pack
Extremely good, reliable, really heavy duty, great quality, but expensive. I would buy more, if the price is reduced.