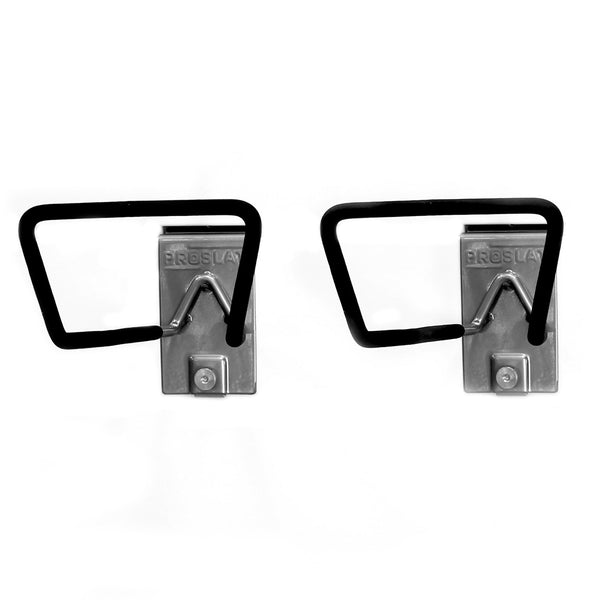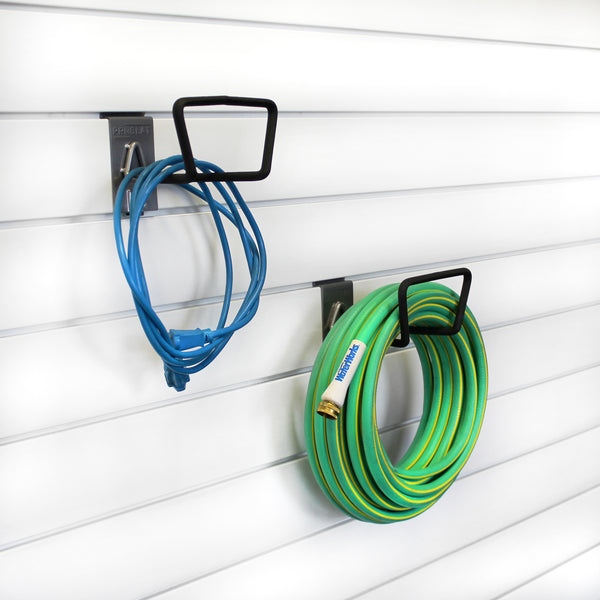 N° d'article : 13016K

Ce support est idéal pour tenir un tuyau d'arrosage, des cordes ou des rallonges. Ce crochet pratique élimine les nœuds et les emmêlements.

L'ensemble comprend :
2 x Support à boyau et corde

Conçu pour s'accrocher exclusivement sur les panneaux de rangement Proslat ou Evolia
Capacité de charge de 30 lb (13,6 kg)
Idéal pour le garage, le cabanon ou l'atelier
Enduit de caoutchouc pour protéger vos article
Acier de haute qualité. Fini poudre électrostatique de couleur argent pour une meilleure résistance
Facile à accrocher et à nettoyer
Hose Rope holder
Another handy space saving garage gadget from Proslat
Does the Job
The parts do what they are supposed to do.
Not inexpensive, but worth the value they provide.
Thank you for your fantastic 5-star review! We truly appreciate your kind words and are thrilled to hear that you had a great experience with us. It's our utmost priority to provide exceptional service, and your feedback is truly rewarding. We look forward to serving you again soon! The Proslat Team
Works great!
It is a slick acce3ssory for hanging hoses and ropes!
Strudy, work well. Recommend