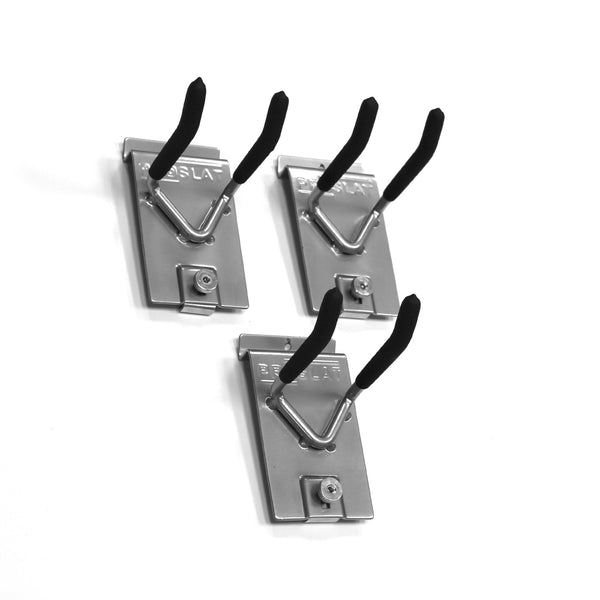 N° d'article : 13011

Le crochet double 4 po est idéal pour suspendre les balais, les vadrouilles et tout autre article de garage. Fait d'acier de première qualité, ce crochet de 5 mm de diamètre avec sa plaque arrière de 2,5 mm d'épaisseur est très résistant.

L'ensemble comprend :
Conçu pour s'accrocher exclusivement sur les panneaux de rangement Proslat ou Evolia
Capacité de charge de 40 lb (18 kg)
Enduit de caoutchouc pour protéger vos article
Acier de haute qualité. Fini poudre électrostatique de couleur argent pour une meilleure résistance
Facile à accrocher et à nettoyer
Heavy-Duty 4 in. Double Hook – 3 Pack
The hooks work well but I feel they are overpriced.
Thank you for your review, we do understand that costs are a challenge right now. We are doing everything in our power to make them come down. Glad to hear that you enjoy the hooks. Have a great day!
Thank you,
Strong and so easy
Great versatile accessories. Great heavy duty quality.