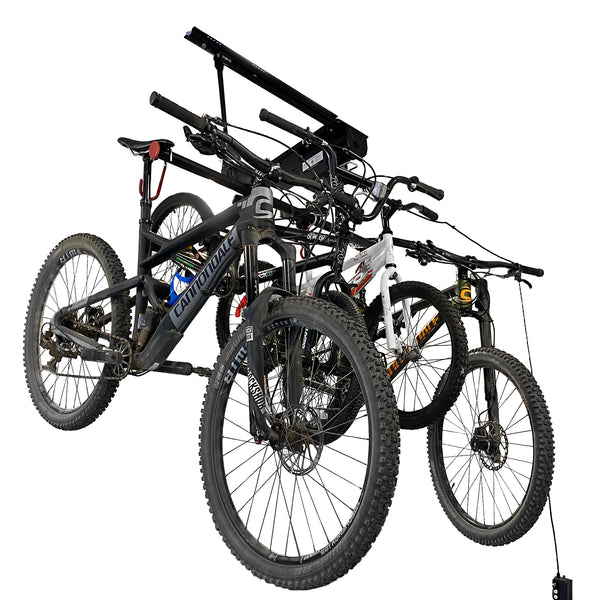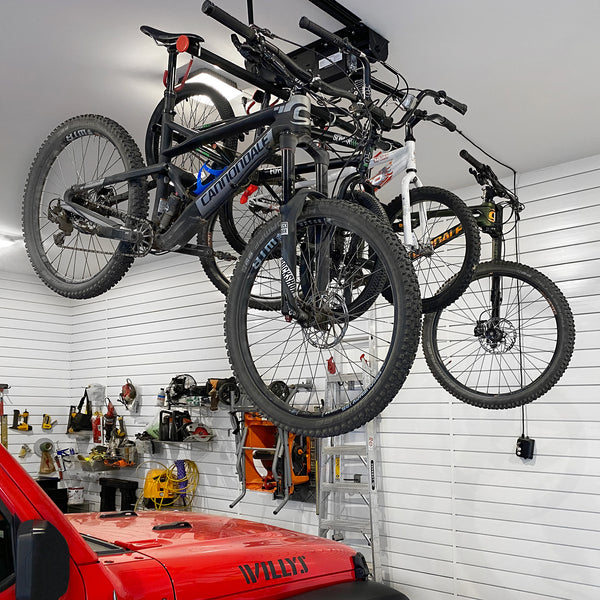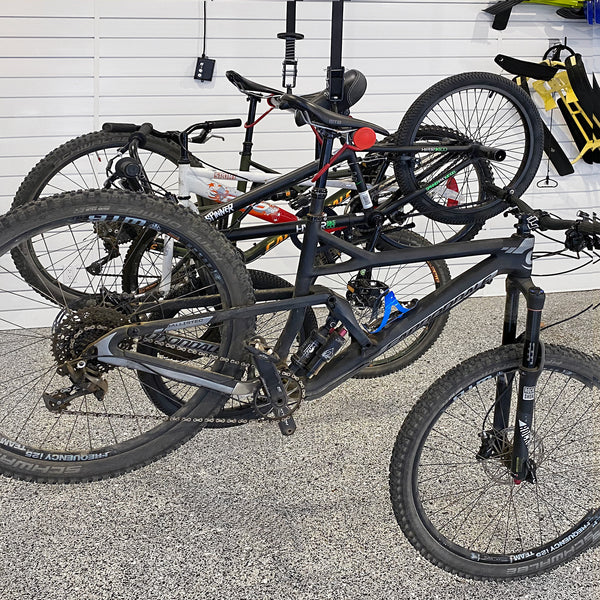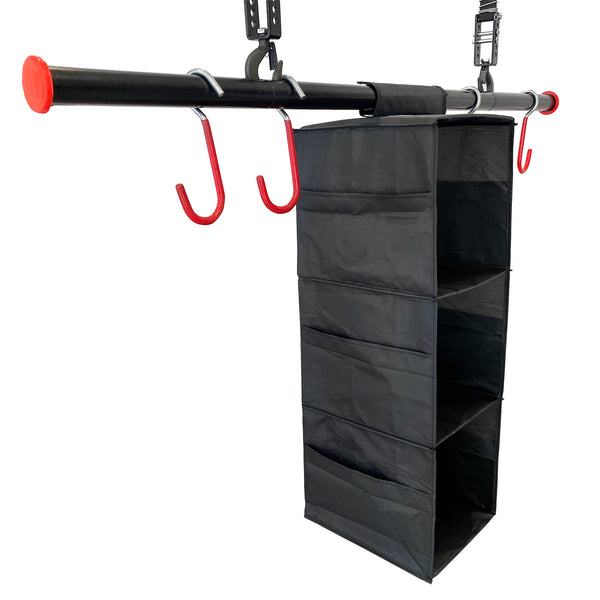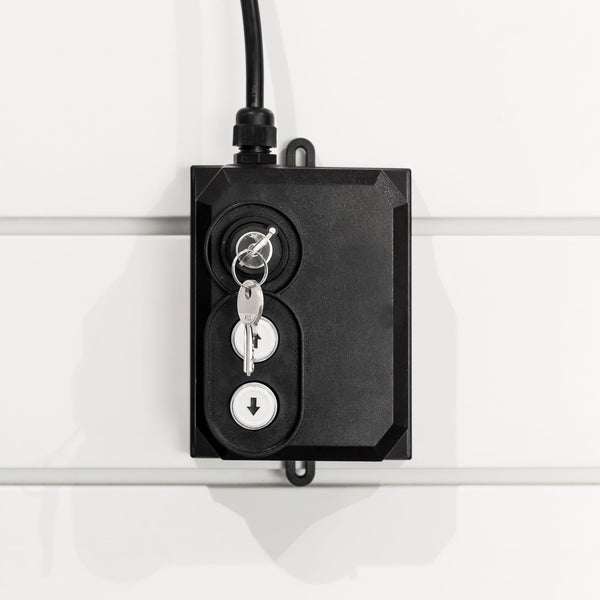 N° d'article : 68224K
Le célèbre élévateur pour vélos Garage Gator est désormais disponible dans un format compact, pouvant accueillir jusqu'à 4 vélos. Faites disparaître vos vélos et votre matériel du sol et élevez-les jusqu'au plafond pour sécuriser votre équipement et vous redonner l'espace au plancher que vous recherchez.
L'élévateur compact pour 4 vélos est facile à utiliser et une simple pression sur un bouton vous permet d'accéder à votre matériel : vélos, chaussures, casques et même matériel de golf ! L'élévateur compact pour 4 vélos est également équipé de 4 crochets en J pour le golf, ce qui vous permet d'accrocher votre équipement de golf et de l'adapter à votre style de vie actif.
L'ensemble comprend :
Élévateur motorisé avec interrupteur à commande manuelle
Plaque de montage du moteur
Système de poulie
Barre de levage/crochet de 48 pouces
1 x Organisateur pour chaussures
4 x crochets en J pour le golfs
4 x crochets en J pour vélos
Serrure à clé pour la sécurité et l'accès limité
Matériel d'installation
Caractéristiques :
Capacité de charge : 220 lb (100 kg)
Largeur de la barre : 48 pouces
Hauteur de levage : 12 pi
Vitesse de levage : 30 pi/min
Largeur de la sangle: 32 mm
Longueur de la sangle : 12 pi
Moteur : Électrique 460 W 3/5 HP
Tension : 120V/60HZ 3.9 AMPs
Convient aux plafonds de 9 à 15 pi
Conçu pour une utilisation intérieure
Dimensions : 12 x 48 x 16 po (L x H x P)
Rétablissez l'ordre dans votre garage en rangeant :
Sacs de golf / sacs à dos
Vélos et équipement connexes
Équipement de sport
Garage Gator Bike Lift
Shipping package arrived complete and without damage. Installation instructions were well done and actual installation gave confidence that the lift was secure to the ceiling. I am using it to lift two Rad e-bikes that weigh approx 50 lb each. To maximize lift height, I am using the long hooks provided and attaching them where the rear frame comes to the seat post. The lift bar is long enough that I can add our bike rack to it for winter storage. Would like to add a photo to this review but no spot for it. Dave Harrison, Welland
Got someone elses order - updated
Originally I had given a one star rating and this is what I wrote as a review: "Not what I ordered at all."
What I ordered is now on its way and will be here in a few days.
I bumped my rating up to five stars because of the excellent customer service I received to rectify the situation. If the product is half as good as the service I will be really happy.
Kudos to Sara for smoothing everything out.
It is our pleasure, Tommy. We aim to provide the best customer service possible, and I am sure you will be pleased with the products as well. All the best, feel free to reach out if you have any questions.
Great and solid material
Very solid material. Easy to
Install. Directly on studs without need for Gypse. Easily installed with a great final look
As advertised
Works well - does the job