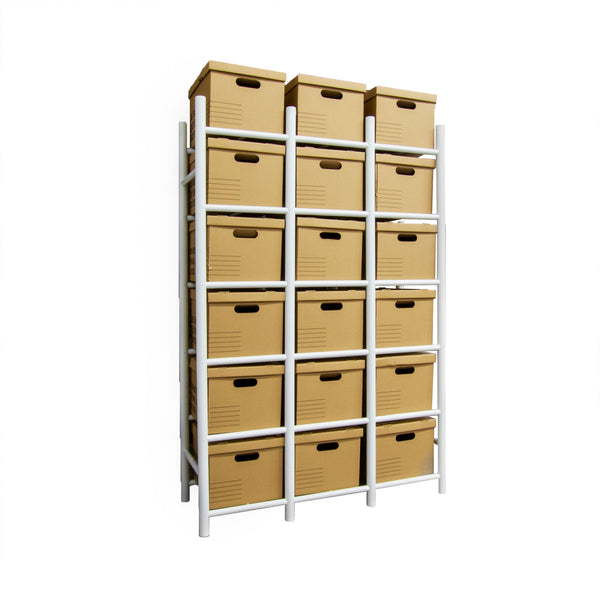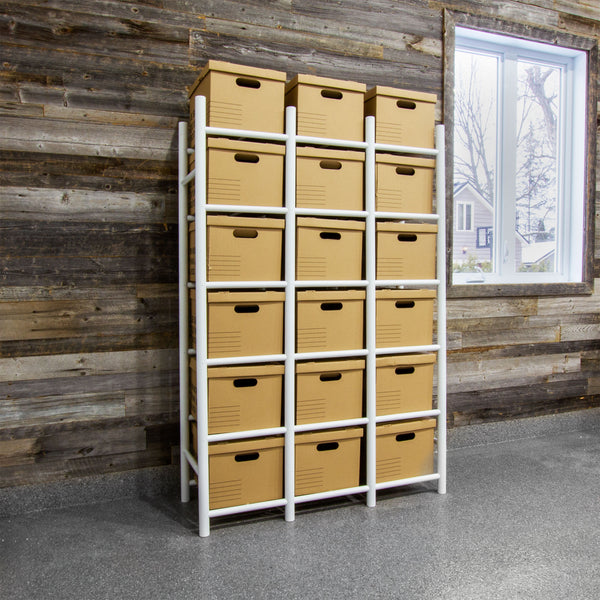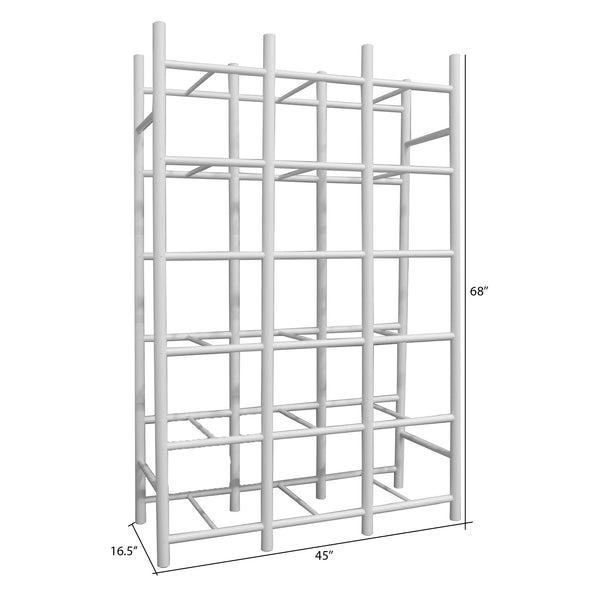 N° d'article : 65005

Qu'il s'agisse d'un bureau à domicile ou d'une entreprise, le stockage de dossiers papier est nécessaire dans presque tous les secteurs d'activité. Les supports Bin Warehouse sont conçus pour vous permettre de stocker facilement et en toute sécurité toutes vos boîtes accumulées depuis des années !
*Bacs et boîtes à dossiers vendus séparément
Caractéristiques :
Supporte sécuritairement jusqu'à 1000 lb (454 kg)
Les boîtes à dossiers en carton ou en plastique s'insèrent et s'enlèvent facilement
Facile à assembler
Taille maximale de la boîte : 12.5 x 10.5 x 15 po (min) à 20 po (32 x 27 x 41 cm (min) à 51 cm) (L x H x P)
Doit être installé au mur pour plus de sécurité et de stabilité
Du rangement idéal pour les garage, les sous-sol, les salles de rangement, les dortoirs, les gardes-robes de type «walk-in» et plus encore!
Dimensions installées : 45 x 68 x 16,5 po / 114 x 173 x 42 cm (L x H x P)
Bin Warehouse Rack – 18 Filebox
Bin Warehouse Rack – 18 Filebox
18 Filebox Rack - Great product
This product is great if you are looking to store bankers boxes. We bought 4 racks and they do an amazing job of organizing the boxes in the most efficient use of space. We used to stack 4-5 boxes on top of each other and half would be damaged over time due to the weight sitting on the bottom couple of boxes. Boxes are now in great shape. Another benefit is now being able to grab the bottom box without having to move all the others on top of them. Highly recommend this product.
Hi Michael,
Thank you for your stellar review! We are very happy to hear that our product resonates with you, and makes it easier for you to store and access your files.
Take care!
Proslat Team
Easy to put together. Works great.