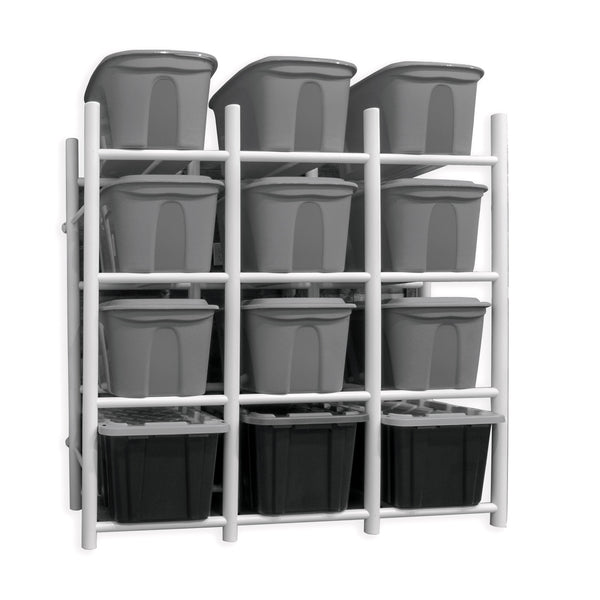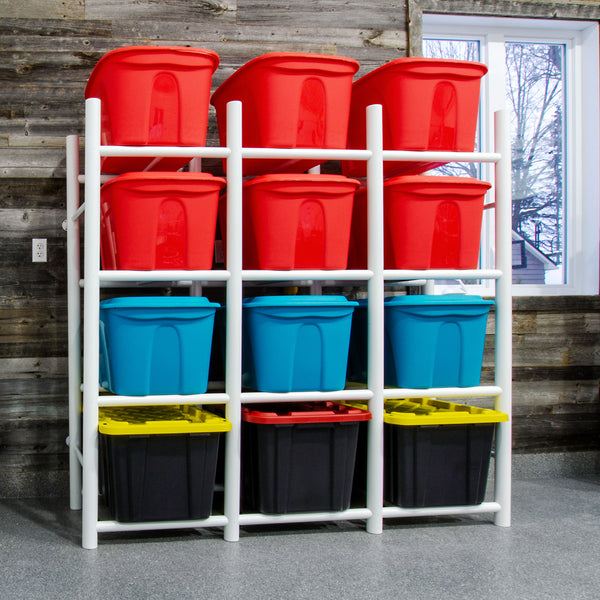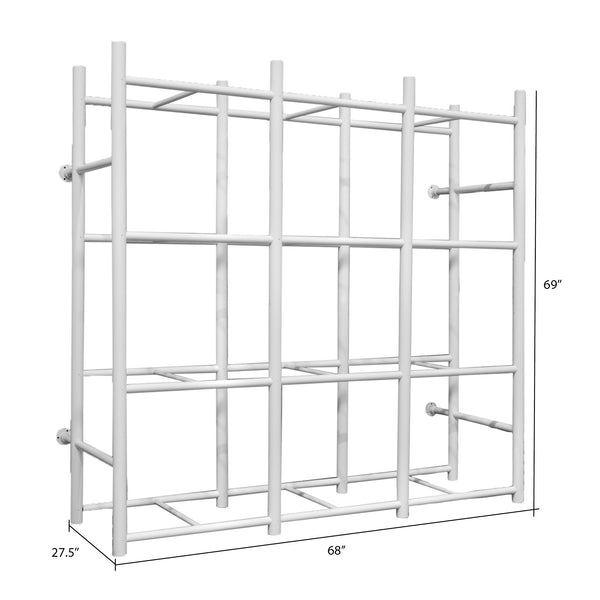 N° d'article : 65002
Les bacs de rangement sont utilisés depuis de nombreuses années pour le stockage à domicile, vous aidant à organiser tout ce que vous voulez, des équipements sportifs aux produits de nettoyage, en passant par les articles saisonniers, les jouets pour enfants et bien d'autres articles encore. Les supports Bin Warehouse sont conçus pour vous permettre de stocker facilement et en toute sécurité toutes vos boîtes accumulées depuis des années !
*Les bacs et boîtes sont vendus séparément
Caractéristiques :
Supporte sécuritairement jusqu'à 1200 lb (544 kg)
Facile à assembler
Les bacs de rangement s'insèrent et s'enlèvent facilement
Taille maximale du bac : 19,5 x 17 x 20 (min.) à 36 (max) (49,53 x 43,18 x 91,44 cm) (L x H x P)
Volume recommandé du bac : 57 à 132 L
Doit être installé au mur pour plus de sécurité et de stabilité
Du rangement idéal pour les garage, les sous-sol, les salles de rangement, les dortoirs, les gardes-robes de type «walk-in» et plus encore!
Dimensions installé : 68 x 69 x 27,5 po (L x H x P) / 173 cm × 175 cm × 70 cm
Bin Warehouse Rack – 12 Totes
Bin warehouse rack
I'm impressed with this company. Delivered on time, was missing an item, is intransit to me immediately after I notified them. The product itself is still being put together but it looks sturdy enough to do the job of holding my bins and making them accessible to me.
Hi Joan,
Thank you for your review! As much as we try to ensure products arrive in tip top condition and with no missing parts, these things do happen. We appreciate your understanding, and we try our best to quickly take care of these requests.
Thank you for choosing Proslat,
Bin Warehouse Rack – 12 Totes
Bin Warehouse Rack – 12 Totes
Great product
Great product/ sturdy and easy to put together
Downside- they were more expensive on the website than purchasing at Costco and would have preferred to have black as opposed to white