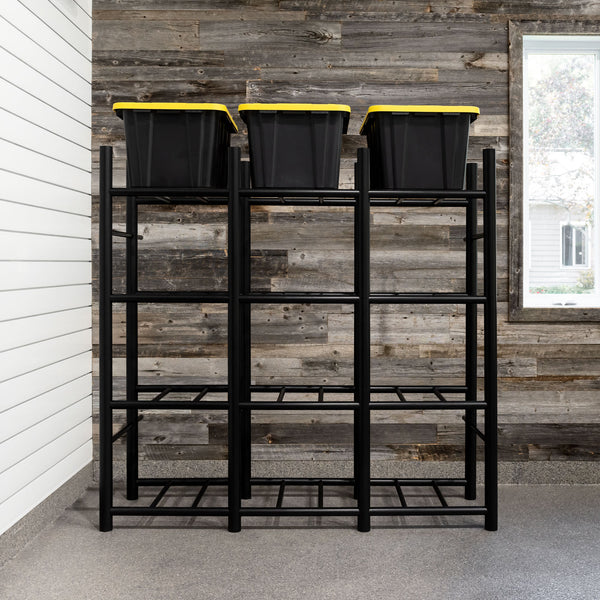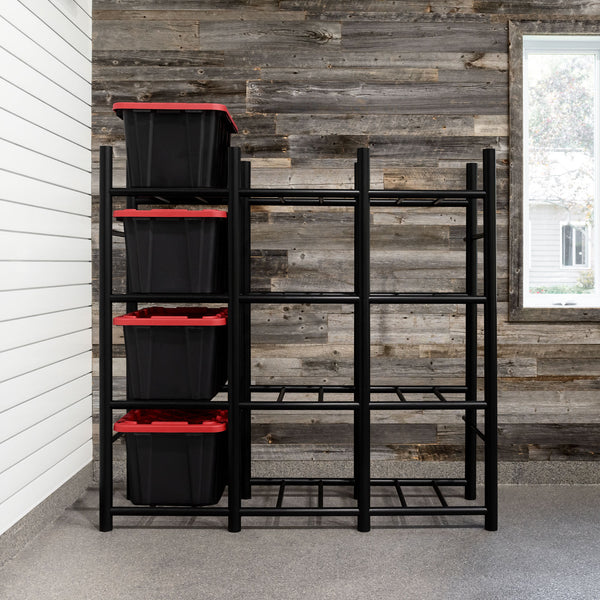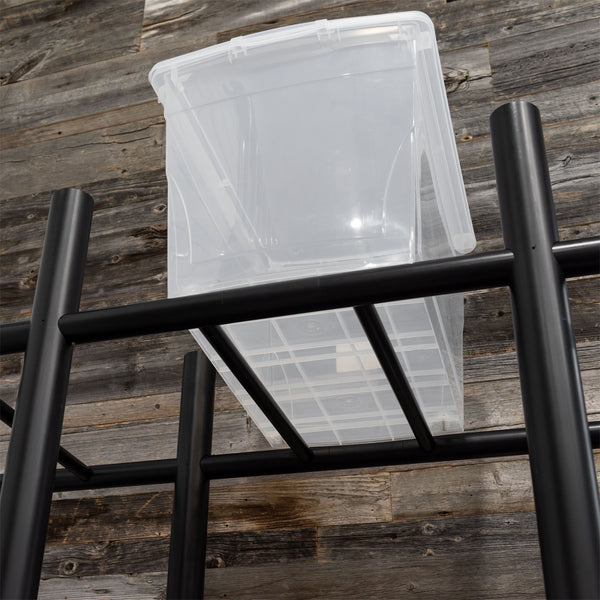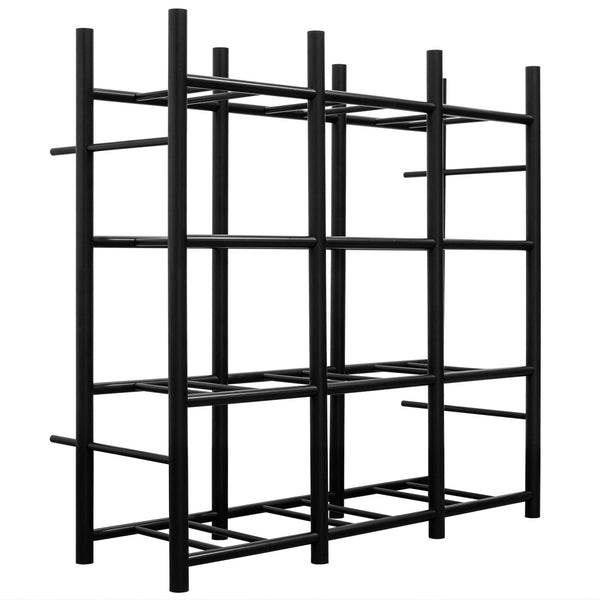 N° d'article : 65012

Les bacs de rangement sont utilisés depuis de nombreuses années pour le stockage à domicile, vous aidant à organiser tout ce que vous voulez, des équipements sportifs aux produits de nettoyage, en passant par les articles saisonniers, les jouets pour enfants et bien d'autres articles encore. Les supports Bin Warehouse sont conçus pour vous permettre de stocker facilement et en toute sécurité toutes vos boîtes accumulées depuis des années !
Du rangement idéal pour les garages, les sous-sols, les salles de rangement, les dortoirs, les gardes-robes de type «walk-in» et plus encore!
Bacs non inclus.
Caractéristiques:
Supporte sécuritairement jusqu'à 1200 lb (544 kg)
Barres de soutien double pour stabiliser les bacs
Facile à assembler
Taille maximale du bac (L x H x P): 19,5 x 17 x 32 po. (49,5 x 43,2 x 81,3 cm)
Convient au bacs de 15 à 32 gallons (57 à 121 L)
Doit être installé au mur pour plus de sécurité et de stabilité
Les bacs de rangement s'insèrent et s'enlèvent facilement
Conçu pour le bac à couvercle rouge de Costco (article n° 2277460 102L NSF)
Le bac Costco à couvercle jaune de 27 gallon (#718262) s'installe uniquement dans les casiers à étagères du niveau supérieur
Dimensions installées :
68 po × 69 po × 27,5 po (W x H x D)
Works perfect.
Just as advertised. Comes with everything. Takes half a day to assemble.
Great system
It was easy to set up, and the instructions were very clear. It is also fairly sturdy! I like that it is designed to screw to the wall to prevent it from falling or moving around when in use. I'm very happy with this purchase.
Well designed
Works well. Pretty sturdy for pvc pipe. Would buy again
Great Item, Sturdy
This is my second one I purchased, the second one went together fast, they are sturdy, keep things nice and neat and super easy to find, the shipping was very slow, was over a week to arrive, I had to phone shipping company (Fed-Ex) to track down my package it got lost apparently, but that is no fault of BIN Warehouse. I would recommend the Storage racks, just watch your fingers putting it together, there is quite a pinch factor :)
It brings us immense joy to know that you had such a positive experience with our product/service. We strive to deliver the highest quality and ensure customer satisfaction, so your feedback means a great deal to us. Your words serve as a great encouragement for our team to continue delivering exceptional experiences to all our valued customers. The Proslat team
Bin Rack Heavy - Duty 12
Very happy. Purchased three and after getting the hang of putting them together they really are one of the very best setups on the market.
Hi Tim,
Thank you for taking the time to leave us your feedback. Customer satisfaction is very important to us. We are pleased to hear you're enjoying the product.
Thank you,