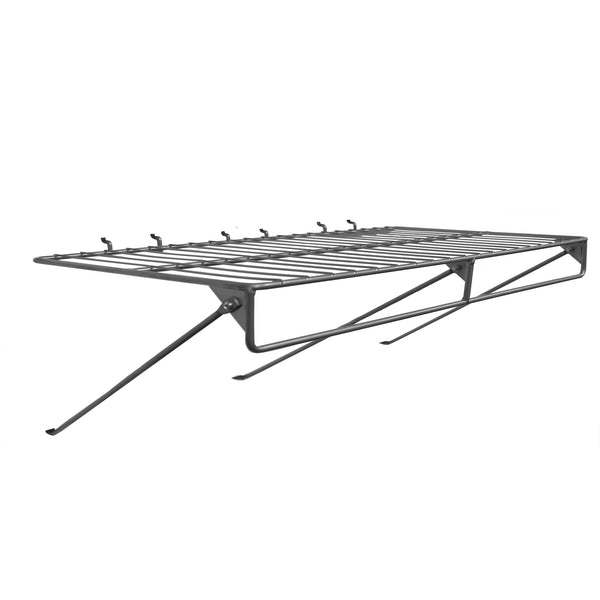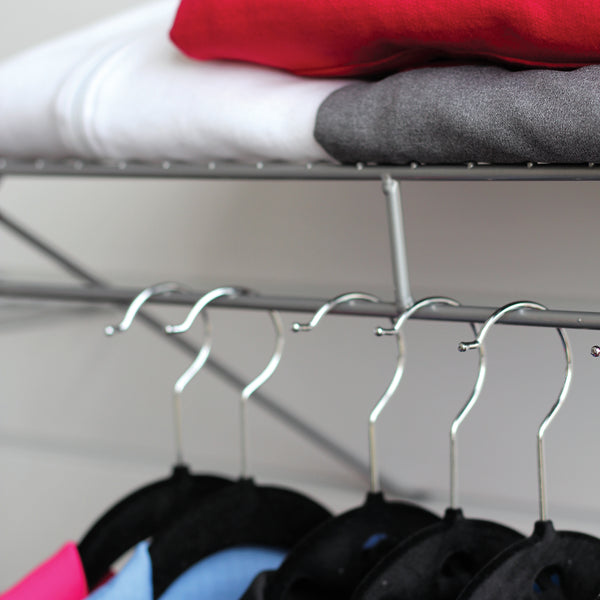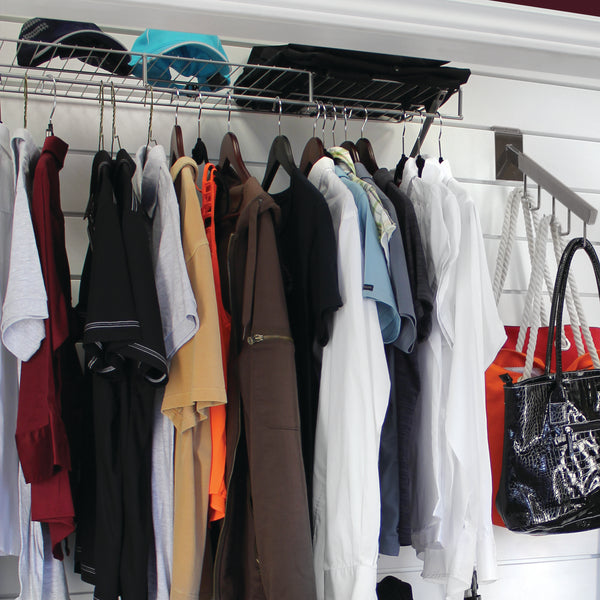 N° d'article : 39001
La tablette en grillage de 48 po d'Evolia est munie d'une pôle de 48 po de large. Elle est parfaite pour les petits espaces, ou pour les gens qui aiment reconfigurer leur espace de rangement sur une fréquence régulière.
Comprenant :
Conçue pour s'accrocher exclusivement sur les panneaux de rangement Proslat ou Evolia
Capacité de charge de 150 lb (68 kg)
Fini poudre électrostatique de couleur argent «Proslat»
Facile à accrocher et à nettoyer


Dimensions : 48 L x 2.75 H x 12 P po.
48" wire mesh shelves
Fantastic sturdy and clean looking design
Wire mesh shelf
Great quality. Support brackets were a little challenging to attached.