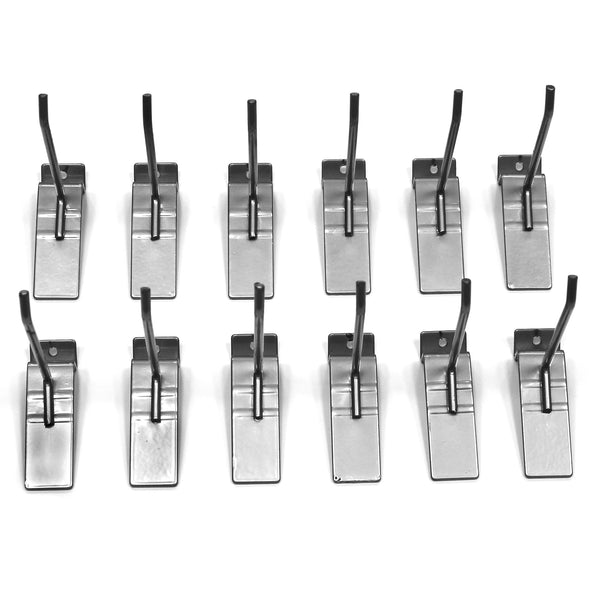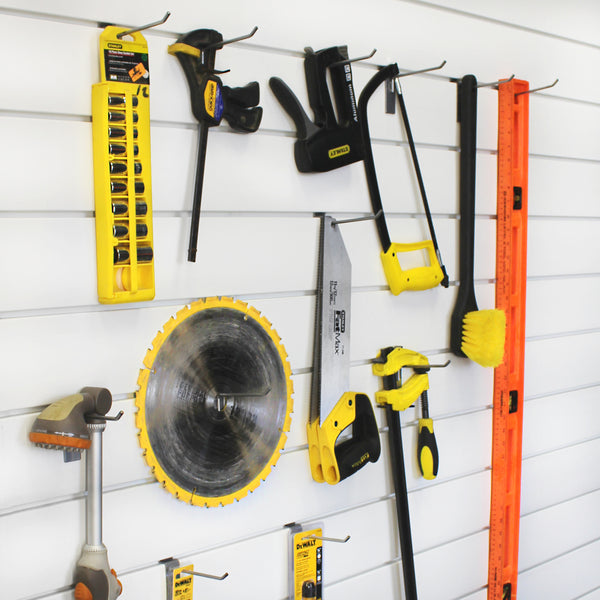 N° d'article : 13002

Le crochet 4 po est le plus polyvalent de notre gamme.

L'ensemble comprend :

12 x Crochets 4 po
Conçu pour s'accrocher exclusivement sur les panneaux de rangement Proslat ou Evolia
Capacité de charge de 15 lb (6,8 kg)
Idéal pour le garage, la maison, les garde-robes et les magasins au détail
Facile à accrocher et à nettoyer
Great product
Proslat really is the ultimate garage organizer
Mixed Emotions
Great hooks, terrible shipping rate.
Hooks
Very strong, versatile, works perfectly with my existing wall from proslat.