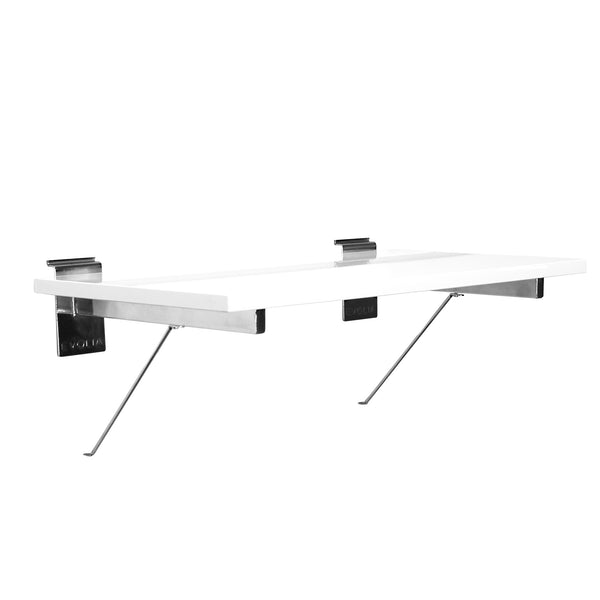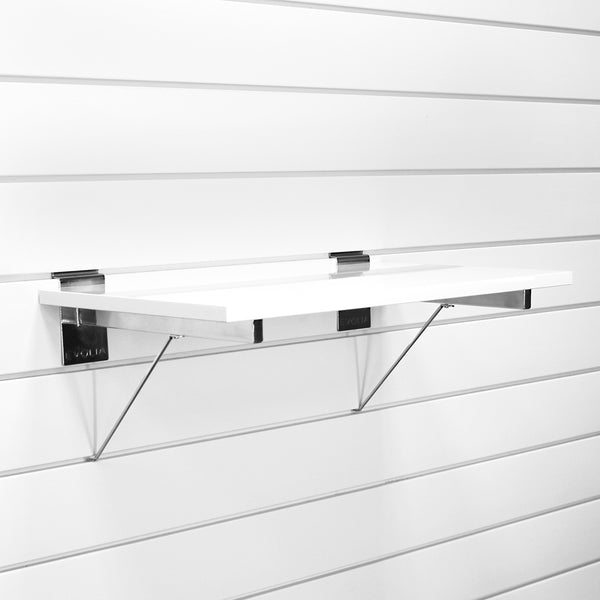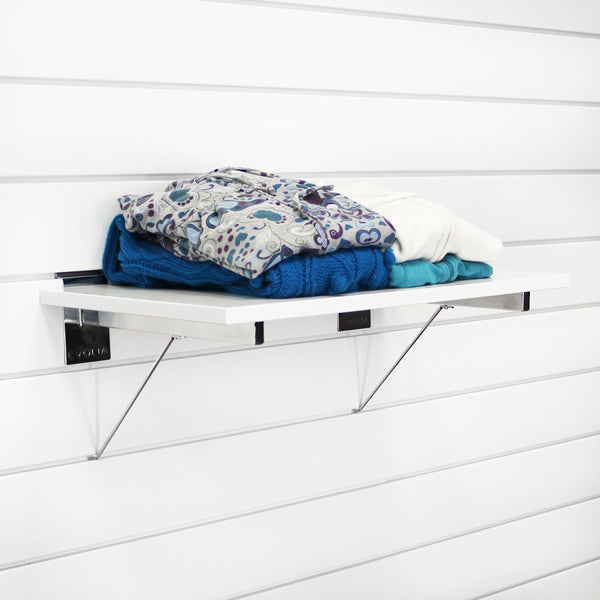 N° d'article : 39201K
Ces tablettes sont parfaites pour les endroits restreints ou pour les gens qui ont un besoin fréquent de reconfiguration. Elles rendront votre espace de rangement à la mode en un clin d'œil. Les tablettes 24 po au fini mat sont vendues avec deux supports à tablette compatibles avec les panneaux Proslat et Evolia.
What's included:

1 x tablette blanche 24 po

2 x supports à tablettes (chrome)
Conçue pour s'accrocher exclusivement sur les panneaux de rangement Proslat et Evolia

Capacité de charge de 100 lb (45 kg)
Idéale pour la maison (comme dans les garde-robes) ou pour les magasins au détail
Facile à accrocher et à nettoyer
Dimensions : 24,5 L x 1/2 H x 14 P in.
great for small spaces
I use the 24 inch shelves to display collector shoes!