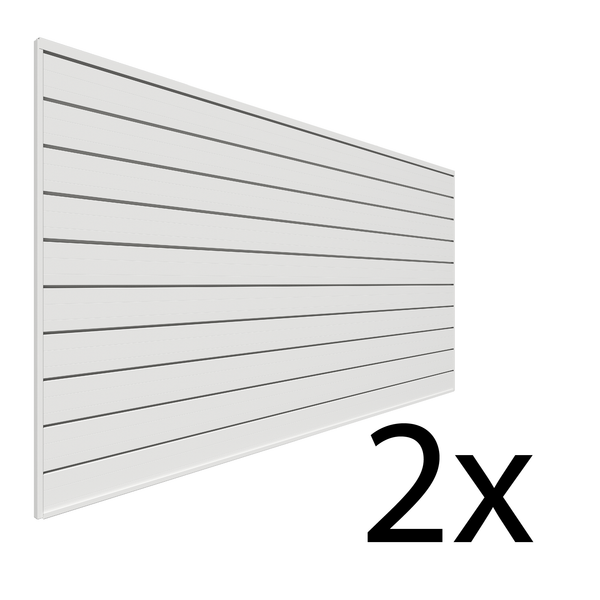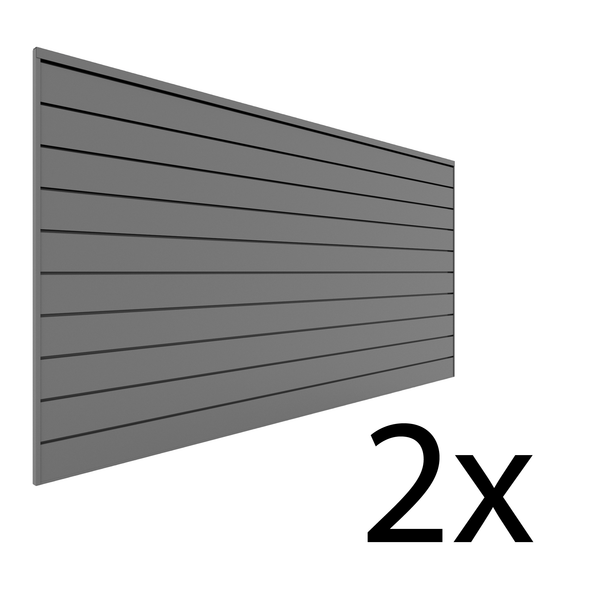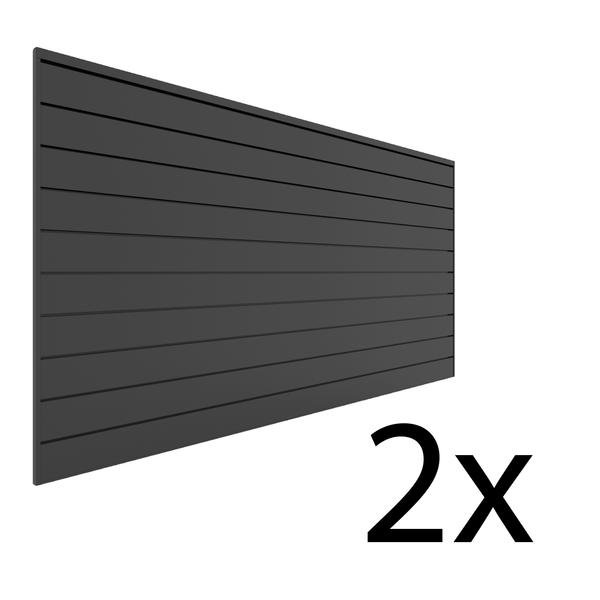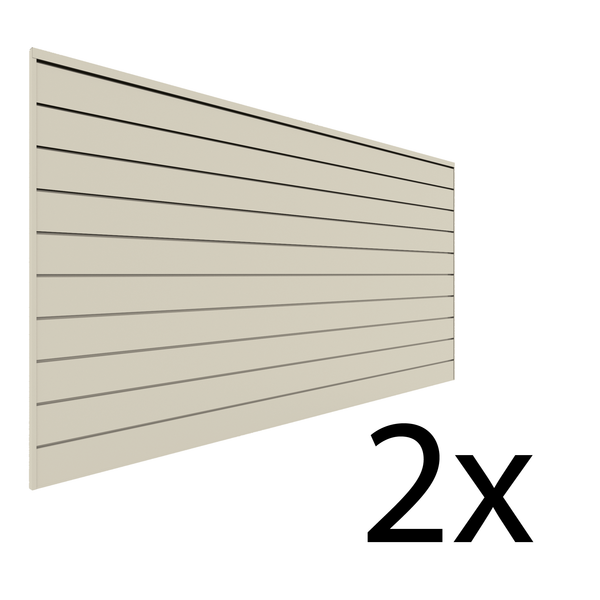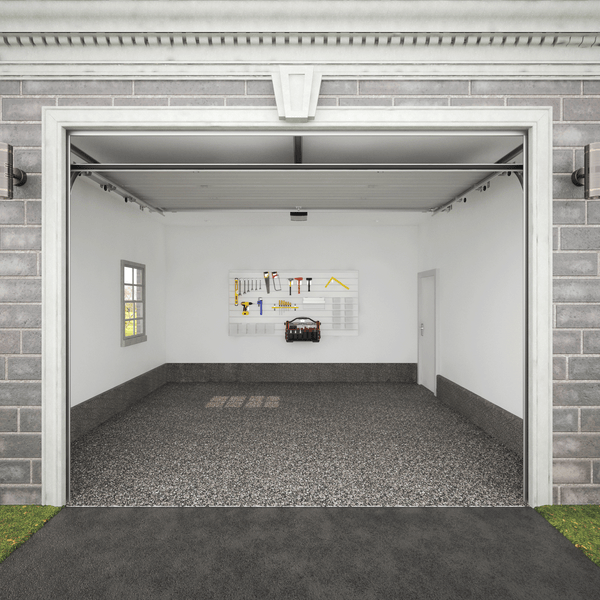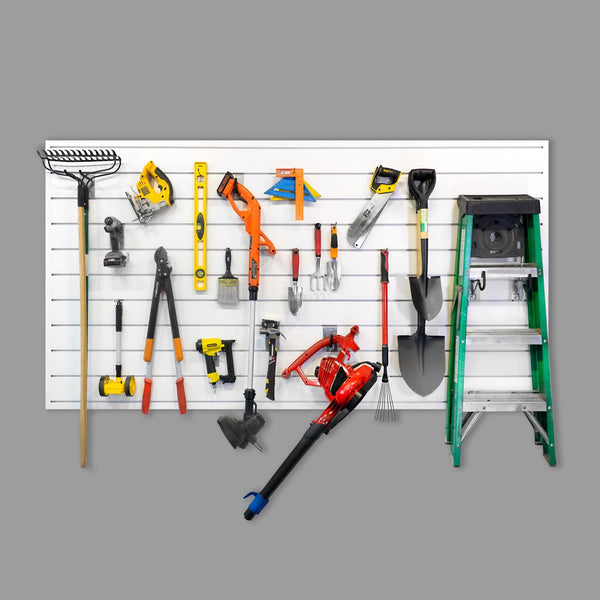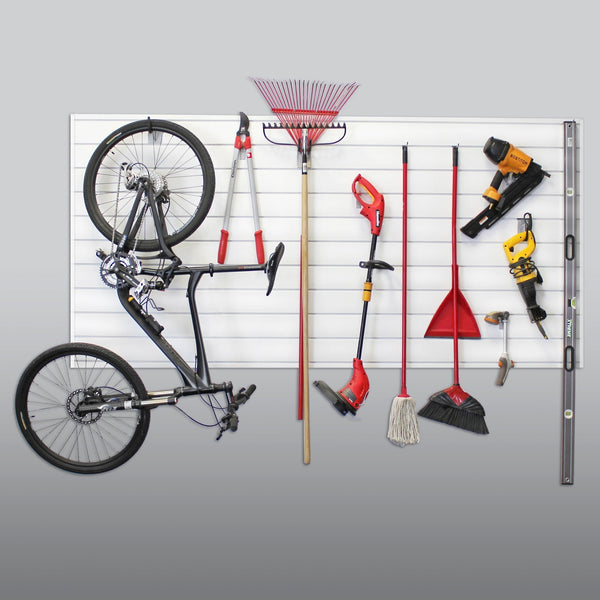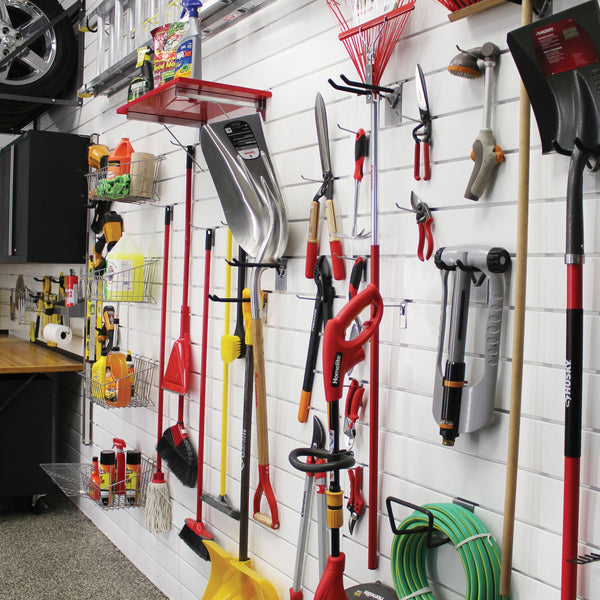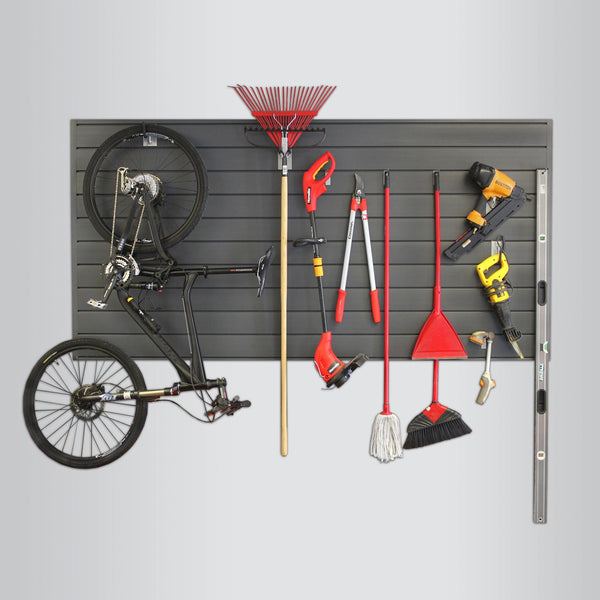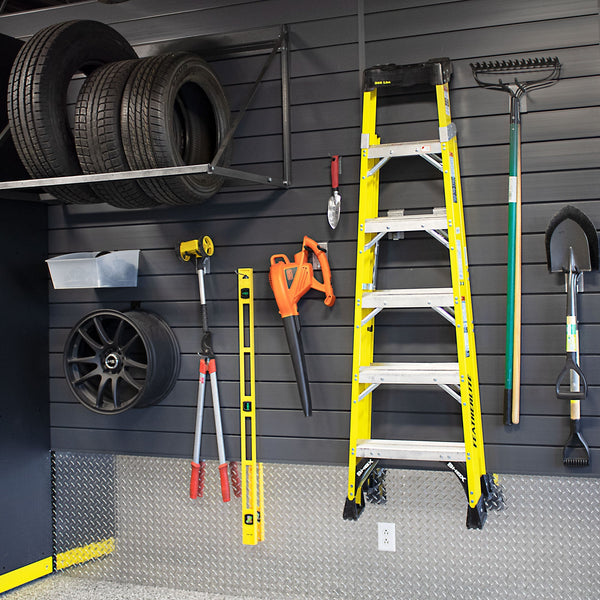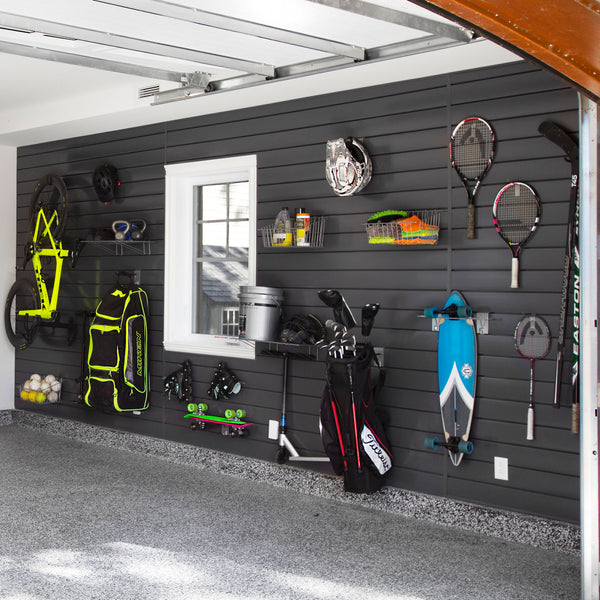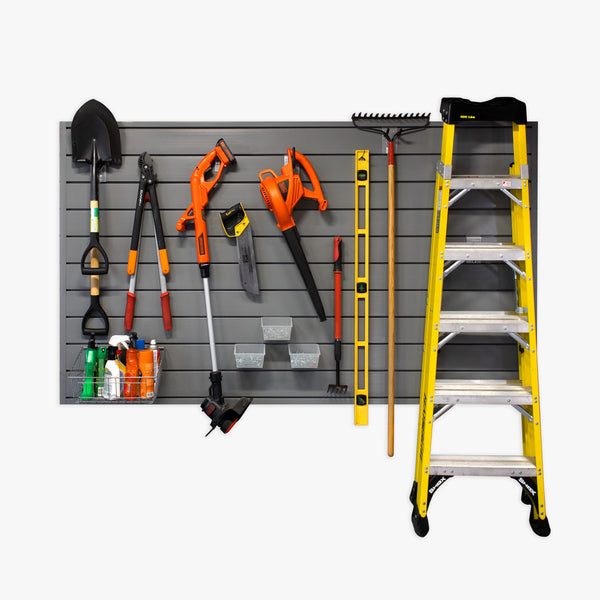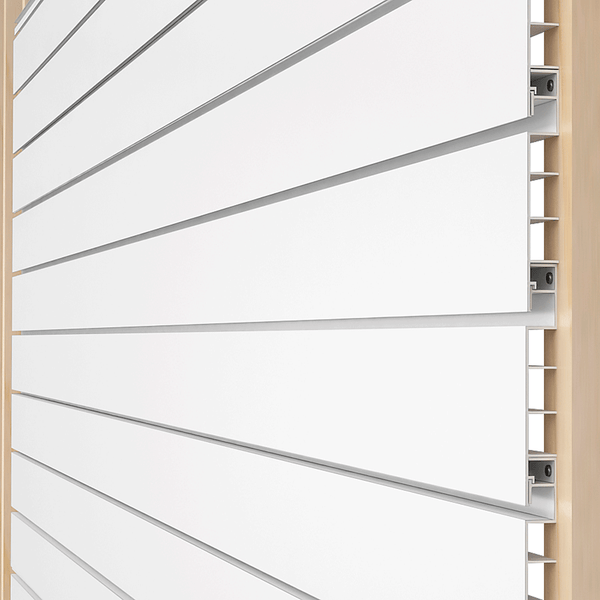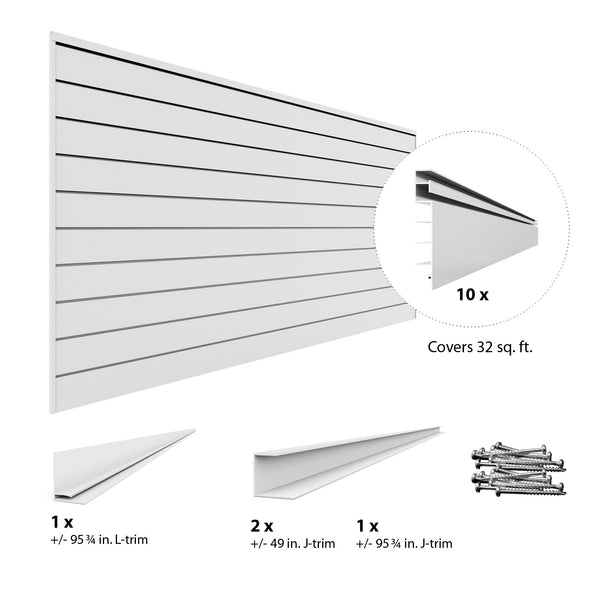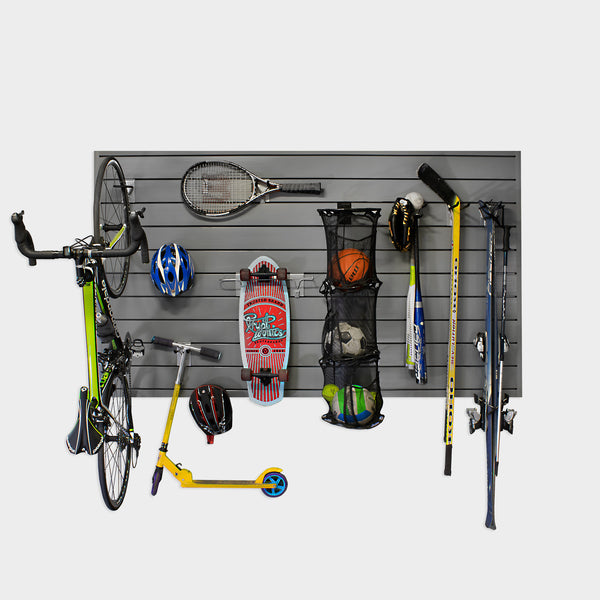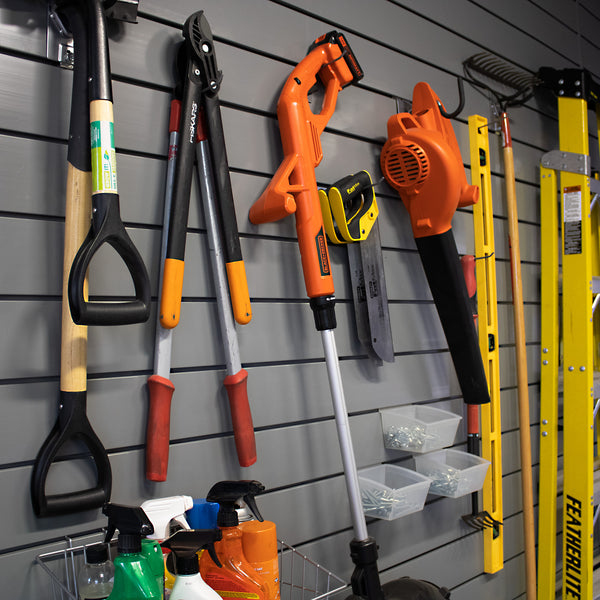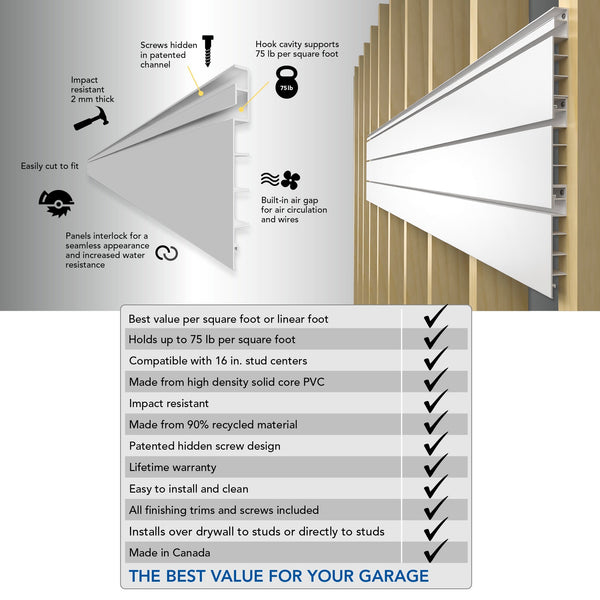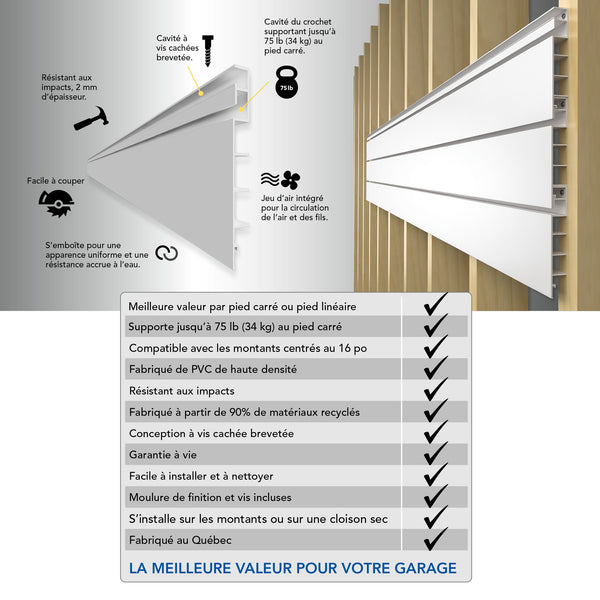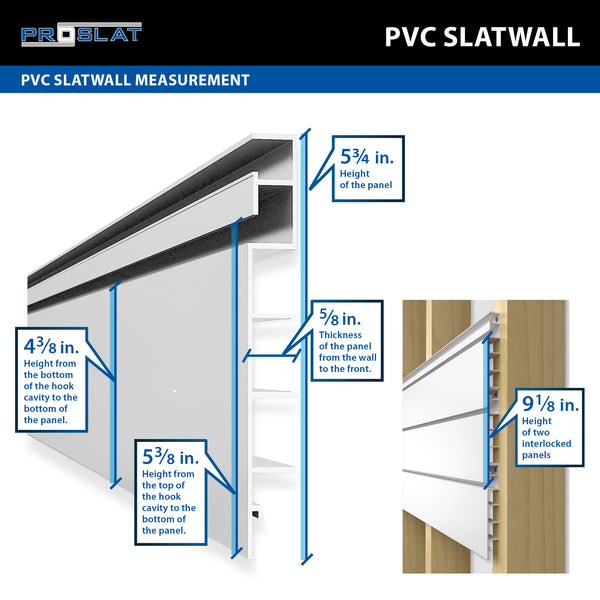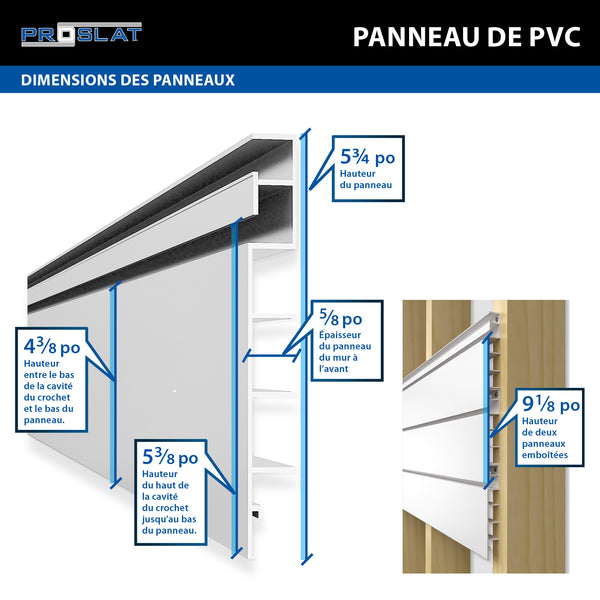 ROBUSTE – Les panneaux de rangement Proslat peuvent supporter jusqu'à 75 lb par pied carré et sont garantis à vie. DURABLE– Contrairement aux lamelles en bois, nos panneaux de PVC haute densité résistent à l'humidité et à la moisissure. POLYVALENT – Ce système est l'un des plus polyvalent. Les panneaux peuvent être installés en tant que rail, section ou mur complet. FACILE – L'installation est simple et le design unique à vis cachées permet une finition professionnelle. COMPLET – Toutes les moulures et les vis de montage sont incluses dans la boîte. VERT – Fabriqués à 90% de matériaux recyclés, nos panneaux sont l'une des solutions de rangement les plus écologiques sur le marché. LOCAL – Nos panneaux sont fièrement fabriqués au Québec.

* Les panneaux en PVC d'origine et les moulures ne peuvent pas être installés conjointement avec les panneaux en PVC PROCORE.
L'ensemble comprend :
2 Sections de panneaux pour un total de 64 pi2
4 x moulures en J de +/- 49 po
2 x moulure en J de +/- 95,75 po
2 x moulure en L de +/- 95,75 po
Quincaillerie et instructions
Chaque section de 8 x 4 pi (32 pi²) comprend toutes les moulures et le matériel requis pour l'installation

Capacité de chargement de 75 lb (34 kg) par pi²
PVC robuste fabriqué de 90% de matériaux recyclés
Panneaux emboîtables, anti-moisissures et hydrofuges
Installez les panneaux de rangement directement sur les montants muraux ou sur les cloisons sèches à travers les montants muraux
Facile à nettoyer à l'aide d'un chiffon humide
Jeu d'air intégré pour passer du filage derrière les panneaux
L'épaisseur des panneaux est de 2 mm
Garantie à vie
Fabriqué au Québec
Les panneaux en PVC d'origine et les moulures ne peuvent pas être installés conjointement avec les panneaux en PVC PROCORE.

Dimensions installés : 16 pi de long par 4 pi de haut
Couverture totale: 64 pi2 (6 m2)
Looks great!
Very happy with the quality! I pre-drilled the holes; takes a little longer but much easier to get the screws though the slat and into the studs.
8 ft. x 4 ft. PVC Slatwall - 2 pack 64 sq ft
Great product Awesome customer service.
Just finished my 22-22 ft garage with the light grey pro slat panels. It looks awesome, nothing on the floor anymore. One of my orders came in the wrong color and I gave Michael a call . He called back on Christmas Eve and had everything ready to be shipped out. You don't find service like that anymore. I couldn't be happier with this product.
Awesome Customer Service
Your customer service is incredible. I ordered several pieces from you and receive them within two days. Quality is excellent. I am the envy of the neighbourhood.
Hi Smitty,
Thank you so much for your kind words! We strive to provide exceptional customer service and fast shipping. We are thrilled to hear that your order arrived promptly and that you are happy with the quality of the items. We appreciate your support and are glad to have made you the envy of your neighborhood. If there's anything else we can assist you with, please don't hesitate to let us know.
Proslat Team,
Good product!
Order was filled quickly within a few days. Installation was straightforward. My only suggestion would be a better quality self tapping screw.
Hi Arne
Thank you so much for the positive review and for your feedback.
We take your feedback seriously and we will certainly look into the quality of the screws and evaluate if there opportunities to enhance their quality.
Thank you