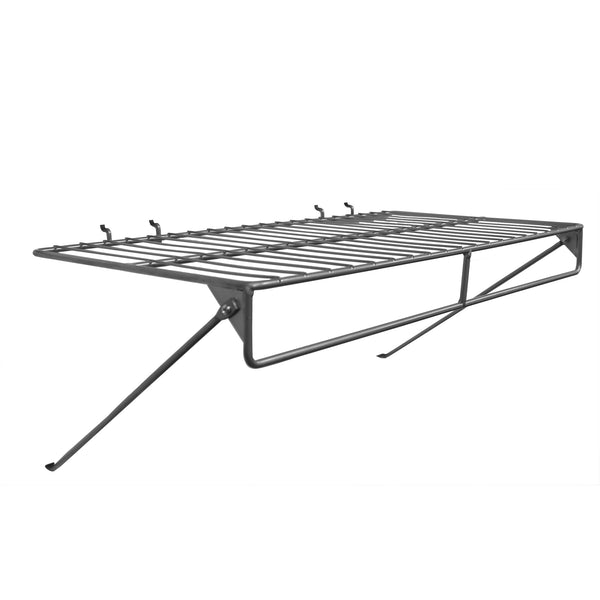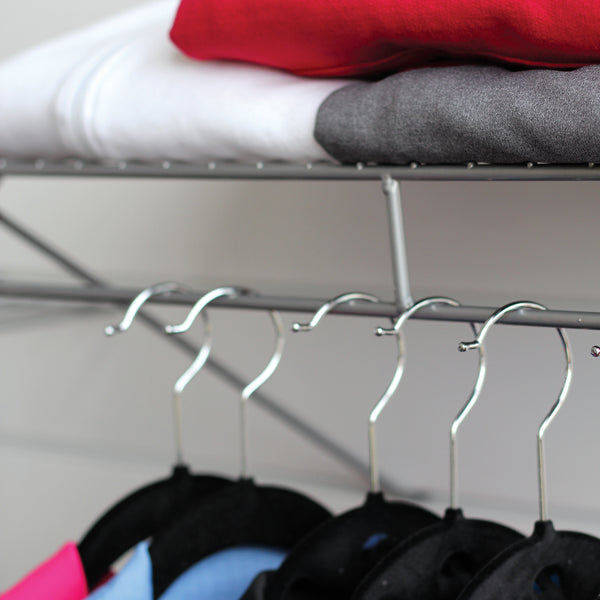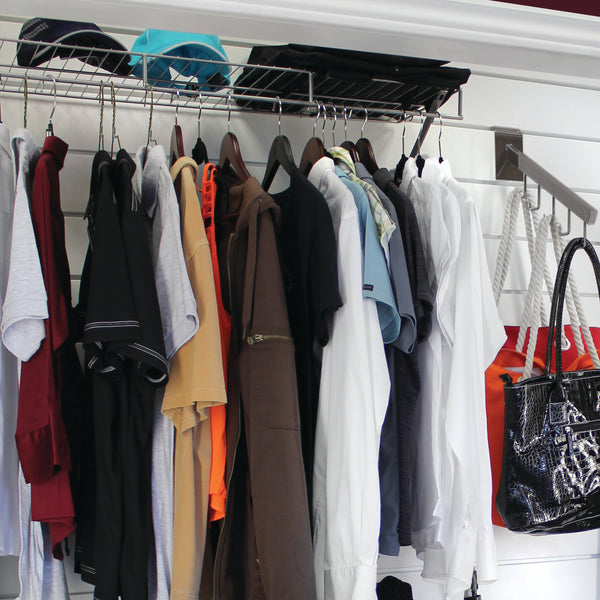 N° d'article : 39002


La tablette en grillage de 24 po d'Evolia contient deux supports à tablette et une pôle de 24 po de large. Elle est parfaite pour les petits espaces, ou pour les gens qui aiment reconfigurer sur une fréquence plus régulière

What's included:
Conçu pour s'accrocher exclusivement sur les panneaux de rangement Proslat.
Peut supporter jusqu'à 100 lb (45 kg)
Fini poudre électrostatique de couleur argent «Proslat»
Facile à accrocher et à nettoyer
Dimensions : 24 L x 2,75 H x 12 P po
Proslat dropped the ball
Product took way too long to arrive and the problem wasn't the fedex. Some kind of problem at proslat.
Hi Michael,
Thank you for writing us a review about your experience. I am sorry that we disappointed you in our service. We try our best to ship our orders as quickly as possible, and unfortunately we did not ship your order within our usual standards.
Thank you,
Love the shelf
The shelf is great however I had issues with the quality of the other parts I had on the same order. Since then pro slat customer service has opened a ticket and are working on replacing the parts that arrived damaged.
24 inch wire mesh shelf
Fit perfectly and very stable